Boutique Fitness
Luxury Workout Apparel Boosts Growth with Flattering Fabrics and Sensible Sizing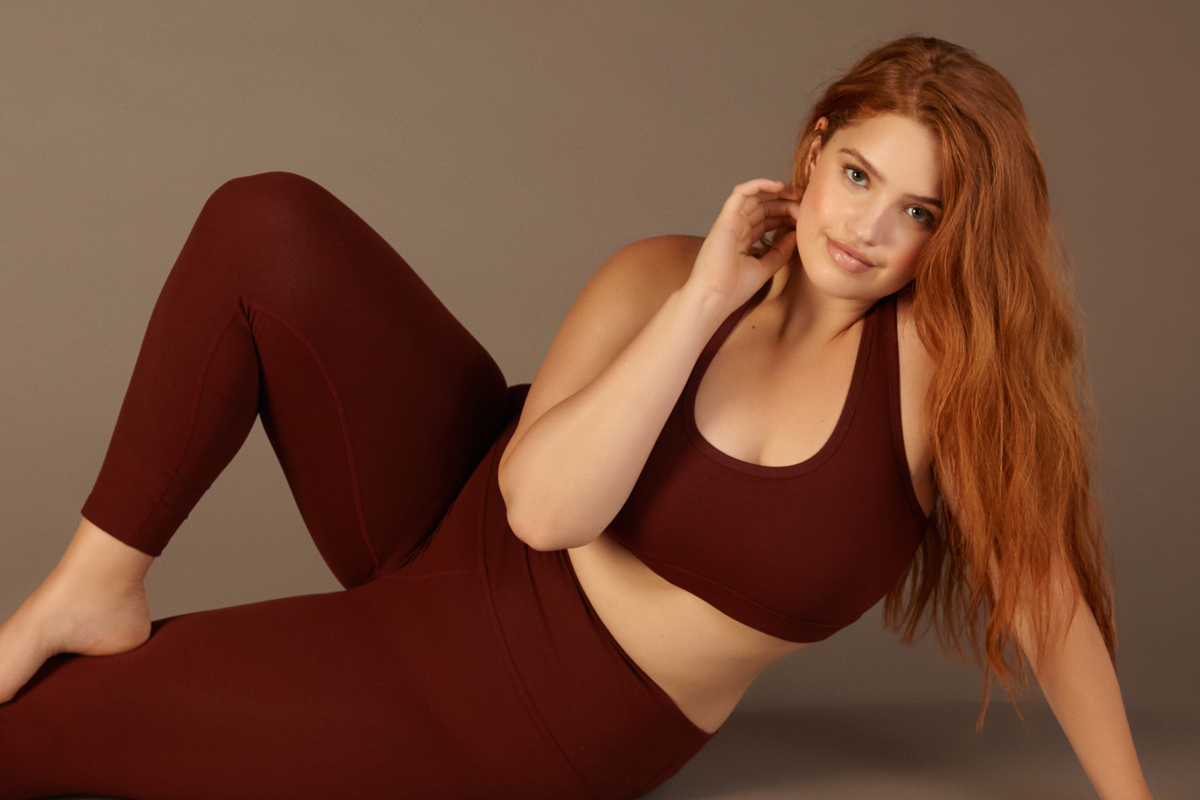 A notable change in the way that consumers approach fitness is taking place. A shift to studio class participation (with gyms taking out treadmills to accommodate CrossFit-type program space) is creating a more social experience. Seeing and interacting with fitness friends in this way is fueling a desire for consumers to "up" their wardrobes. "Social fitness is the big trend," said Matt Powell, senior industry advisor for sports at The NPD Group. "People want to look nice and dress up to work out."
In turn, a proliferation of brands in the boutique fitness space are "helping drive more upscale product to the masses" and "fueling athleisure with apparel you wear every day," said Powell. The clothing is so comfortable and flattering that "I'm inspired to work out when I buy this type of clothes," he added.
"The consumer values the total brand experience only offered by the boutique brand including unique designs, customized sizing, product trials, classes and social values," noted Mike Simko, global marketing director for Hyosung Textiles. As the "innovator of the athleisure lifestyle market," according to the exec, boutique fitness brands are "disrupters that bring aspiration to a growing aspirational market that was not being served with appropriate design (and fabric) for movement, comfort and modesty with color and fit." For example, brands are choosing fabrics with comfort like creora spandex, sustainable choices like Regen recycled polyester and functional options such as Mipan Aqua-X with cool touch.
In pairing design with function, consumers seek articulated knees, lower back hems, bonding (instead of elastic bands), laser cuts, garments with supportive sports bras within, compression and reduced hardware, Simko explained.
When it comes to men, performance attributes are a real driver in the space, according to NPD's Powell, with antimicrobial benefits and temperature control reigning in importance.
For the consumer that's willing to pony up $40 for a Soul Cycle session or $34 to plié at Pure Barre (pricing varies for each depending on location), the outfit maximizes the entire fitness experience.
Point, Flex, Perform
Thirteen-year-old Beyond Yoga has a mantra of offering pieces appropriate for consumers "whether they are lunging or lounging, with a comfort-first approach," said Rachel Halliburton, SVP of marketing. Fabrics provide support, have a soft hand-feel and fit to flatter different body types. "We are an athleisure brand that makes clothing for real women…creating styles in extended sizes from XXS to 3X." Beyond Yoga does not charge for extended styles "because we believe athleisure is for all," she commented.
One of the brand's greatest hits is its Spacedye fabrication, which includes four-way stretch, quick-dry properties and the ability to maintain shape and color after multiple washes. "It makes sense to choose a product at a higher price point if you know you will get more wear out of it," Halliburton noted. Spacedye pants range from $77 for a capri to $110 for the Iconic Silhouette Mesh Legging on the brand's site.
What's the difference between a $25 legging and a $100 one? "The honest answer is fabric quality," said Thrive Société senior active designer, Bre Neidt. "It's very easy to give someone a $25 legging, but they are not going to want to wear it for longer than 10 minutes," she commented. Thrive Société's Blocked Out Legging is high-waisted, has a 79 percent recycled polyester/21 percent spandex composition and is engineered to have added compression in the thigh to smooth out cellulite (without being uncomfortable).
Thrive Société was born just under two years ago to fill a void for "feminine, finely finished, top-tier trend-inspired garments that you can actually work out in," according to Neidt. As a triathlete, "there are days that I stay in my leggings all day and when that happens, I still want to feel 'dressed'." A Rib Ruffle Crop Bra from the brand's Spring 2019 collection can be worn to a pilates or barre class, then paired with a high-waisted jogger, legging or skirt for errands afterward. A Basic Long Sleeve in an opaque, wind-resistant fabric works on a run, and also as a way to showcase a pop of color underneath.
It's the blend of catwalk inspiration and performance features that provide unique positioning. High-end fashion trims, fabrics and finishing techniques have been influenced by the latest runway shows. Spring 19's Double Reflective Jacket keeps the wearer safe in dim lighting and is also a similar fabric to one shown by Maison Margiela. "Obviously, we have very different aesthetics and uses, but the design team saw that reflectivity was becoming an important design trend," she said.
The Thrive Société brand has gained traction at barre studios, on the tennis court, with social media influencers and moms running errands. "Our design team has really focused on ticking the boxes for several different types of consumers," Neidt noted. For the plus sized woman, the brand is launching a Curve capsule for Spring '19 featuring styles in sizes 1X to 3X.