Work it Out
Brands Sound Off on Real Opportunity in the Women's Space Right Now
As a global labor shortage drives more and more trades to recruit women, and online communities bring women in the field together and let their voices be heard, brands in the work space say women's product isn't just a service they can provide their consumers — it's a business opportunity.
Execs believe the market is overdue for smart, well-fitted, job-appropriate footwear for women. "Society overall has made tremendous strides in viewing women in an equal way — it's a perfect storm coming," says Ben Ashe, director, product management for Timberland Pro.
"This is absolutely a tipping point for women and work," agrees Garrett McGuire, category manager for Work at CAT Footwear. "Brands have dabbled in it, but dabbling isn't going to get the job done."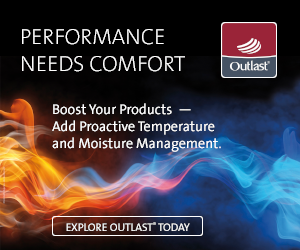 CAT has made a strategic commitment to serving the needs of women in work.
"I'm particularly passionate about this," says McGuire. "I find women to be vastly underserved in work and I find it, frankly, unjust."
McGuire says the numbers tell the story — and not just in the United States.
"We see women making up nine percent of construction jobs in the U.S., and it's similar in other countries. Job sites are becoming more inclusive, and more women graduate with construction management degrees now than men," he says. And that looks to continue, he adds: "The labor shortage is not just in the U.S., it's in almost every global market. And one of the ways they are attracting new talent is recruiting younger people and women."
The status quo already shows room for improvement. "Women buy 25 percent of work boots, but only three percent of the boots sold are women's styles. [Buying men's only styles] means the fit doesn't work, the comfort doesn't work, and they can't find it at retail and have to adjust their shopping behaviors," McGuire says.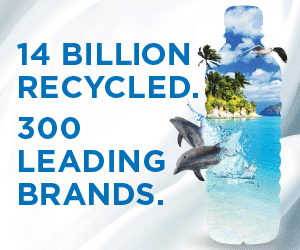 That blank space in the market is an opportunity for CAT, he says. "For us going forward, there will be an over-index of women's-specific product and attention given to women."
Upcoming CAT styles will meld lifestyle aesthetic and work product. "If we have really good-looking product that still has all the attributes of work, it becomes less difficult [of a sell]," he says. It's also a more attractive proposition for retailers who haven't added a women's component yet: "It's a good entry point," he says. "It opens up new retail opportunities."
Just Like the Guys but Better
After diving deep with conversations, product reviews and research into what's lacking in the women's work boot space, Carrie Hill, design director for Wolverine Footwear, says the brand's solution to keeping women safe on the job means giving them exactly what the guys are getting — almost literally.
Instead of focusing efforts on launching new styles, she says, the brand has made tweaking their existing product to better fit and protect women its main strategy.
"In the 14 years I've been with the brand, the evolution of women in the workplace has changed dramatically," Hill says. "But all along, women have wanted to fit in and have product that makes them feel comfortable and provides the safety they need, and until now it didn't provide that. There were too many cute details, too much pink, too much focus on drawing them in aesthetically. But if we want the fit, comfort and functionality that's equal to the men's product, there's just different ways to approach it."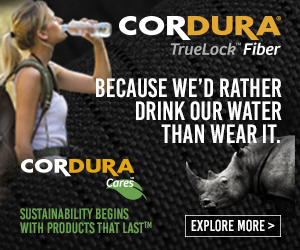 While other brands in the space have made women's-only product the key, Hill says Wolverine took a look at changes that could be made to existing product to accommodate women's needs. "They have narrower feet that are smaller overall, so we opened up the forms so the boots have a more tailored fit. By creating a more unisex product, you're spending less money and resources on leathers and colors. It's a smarter way to develop product."
The mindset pays off in other ways, Hill says. The perception of Wolverine by women is that the brand views them as construction workers, not as female construction workers.
For Fall, the brand's key style will be the I-90 Chelsea boot, an expansion to one of the brand's most popular boot families that launched this year. The style is fully featured for the job site, with a waterproof leather upper, a CarbonMax safety toe and a removable EPX antifatigue footbed.
And the Chelsea styling lets the brand pull another level — the growing fashion appeal of utilitarian workwear.
"Right now, work boots are trending from a lifestyle perspective," Hill says. "It's built to withstand for work, but it has a look. It's one of our most comfortable boots and it looks amazing, and that's a real win when we can build cross categories."
Women have wanted to fit in and have product that makes them feel comfortable and provides the safety they need.
Safety First
For Robin Skillings, global director of marketing for Keen Utility, filling out the women's category isn't just a market decision, it's a safety issue.
Talking to women in the field, she says, it's clear that much of the personal protective equipment (PPE) most women use, including footwear, isn't designed for them — and that poor fit can put them in danger of injury.
"Since I've been within the work space, it's been a passion of mine — and not just because I'm a women. But [on a work site], you want to make sure every single individual is wearing the proper PPE and footwear and the best products for them to keep them working and so that they can go home and feel okay after working."
Keen has been cultivating that end-consumer insight as it expands the line. The brand's product developer, herself a woman, and the team have leveraged relationships with nonprofit groups like Oregon Tradeswomen and Sacramento, CA-based Tradeswoman Inc. dedicated to helping advance women in the trades, as well as with focus groups of working women has given them insights they're turning into gear.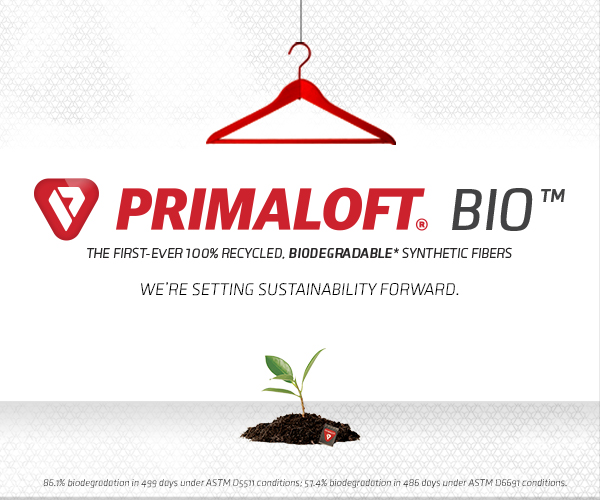 For Fall '19, the line includes the women-only Seattle family of products, including a $170 8" Lace-up, a $180 6" Lace-up and the $140 Chelsea-style Romeo ($135 in soft toe). All the USA-made styles have a heat-, oil- and slip-resistant rubber outsole rated to 572 degrees, and an angled heel designed to keep the wearer stable during ladder work.
Skilling convened a panel of women in the trades at Keen's global sales meeting last November. The goal, she says, was to give some of the brand's retail customers the same insight into the challenges these women face on the job, what they're looking for and how often they aren't finding it when they're shopping their stores.
And on the product front, a continuing aim is expanding the line to fit a broader range of working women. "We've nailed light and medium duty, and we're bridging into heavy duty." Women who are heavy metal fabricators or big machinery operators, she says, need full-foot protection that shields the metatarsals and resists puncture to keep them safe on the job. "We're making sure we have a true light-to-heavy range so we can be a true safety partner for women and men."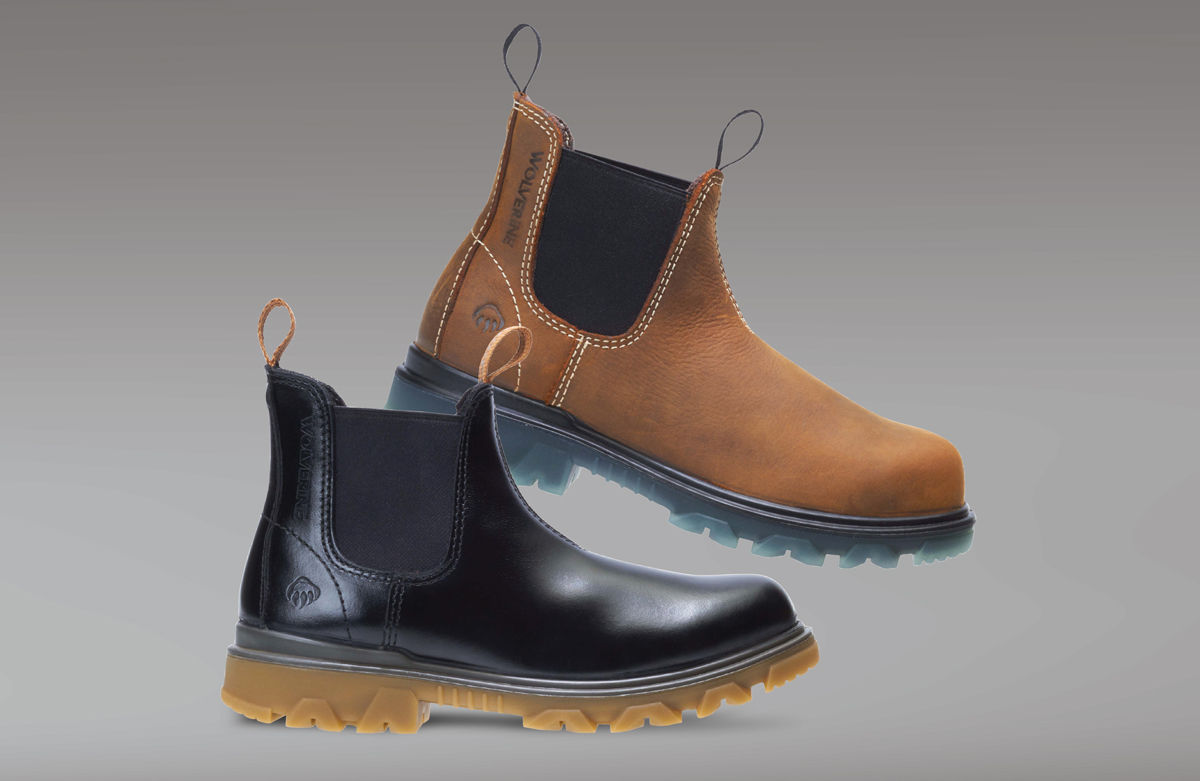 A Positive Response
"Women's has been on the top of my list since I joined the brand four years ago," says Timberland Pro's Ashe. "One of the things I noticed right away from our assortment — as well as from our competitors — was the lack of women's specific product. Brands would shrink down their boots into women's sizing and retailers would have a small space on the wall. That seems like it's underserving a large population that we saw through our data from the Bureau of Labor Statistics."
To get their arms around what needed to be different, Ashe and his team (the firm hired a female designer to serve the category) went on the road.
"We set on a pretty ambitious travel from coast to coast to talk to our consumers and found out there were four key characteristics no matter where she lived: comfort, fit, aesthetics and price. And maybe sometimes they were in a different order, but those were the four. So we set out to reestablish what a women's work boot would be."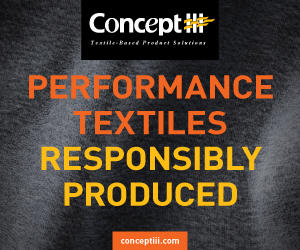 The first result was the women's Hightower series, which debuted with a 6-inch boot in 2017. Built to the same technical and protective specs as the existing men's product, the team consulted SATRA studies on women's feet to create a last with a narrower heel that locks the foot in place, and a pattern that can be laced to accommodate a higher arch or wider foot as comfortably as a narrower one. Since expanded to include an 8-inch and Chelsea boot style, for Fall '19, the brand is launching versions with both 200g and 400g of insulation. As with previous iterations, the leathers and detailing are consistent with the men's line, a detail Ashe says was important to the women they surveyed. "In a rough and tough environment, they don't want to stand out; they want to show they are confident in their work and skill."
Across the market, women's is somewhere between 8 to 10 percent of industrial footwear sales, and is about 10 percent of the brand's work business, according to Ashe. But the retailers Timberland has partnered with on the shoes have seen their bottom lines increase and the women's share rise to 10 to 12 percent.  
"We're coming up on a year of the shoes being in the market and we are beyond happy with the reception that consumers have given them, and with the retailers' backup orders and sales data," Ashe says. "We had the figures and facts to show there was a movement in place, and that with the skills gaps and trade gap, a lot of the trades were recruiting heavily and targeting women. We told them, 'you may not feel you have this customer,' but we do."