Suiting Up
Swim Makes Waves as Consumers Seek Warm-Weather Getaways Year-round.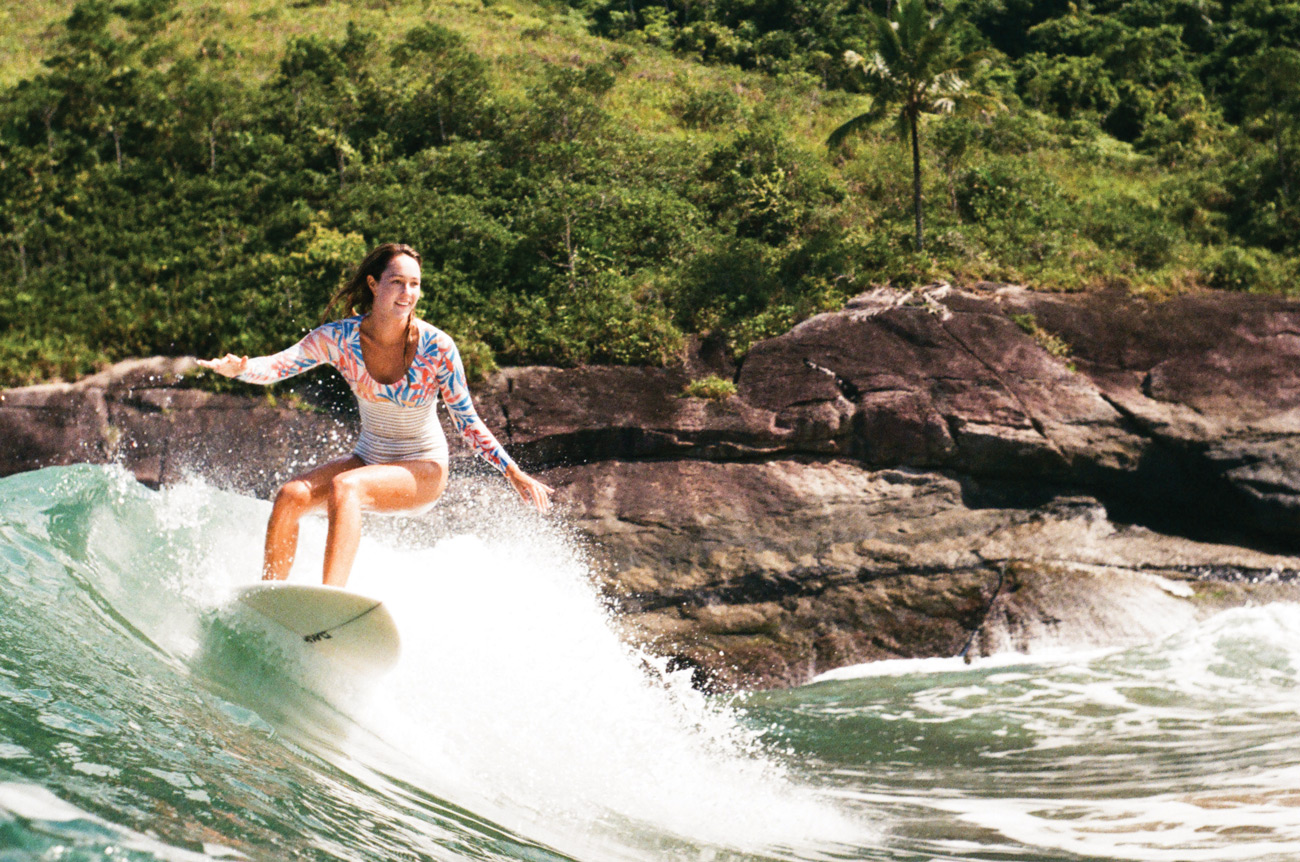 With consumers spending more on experiences, travel is on the rise. People these days are chasing the sun around the globe and filling their suitcases and backpacks with swimwear. This trend, along with an infusion of lifestyle wear-ability has the category morphing into "beach."  These category shifts — not to mention swimwear being a natural on Instagram — are giving way to new looks, eco-friendly textiles, more inclusive sizing and a selling season that now extends to 365 days a year.
There used to be a set time for swimwear for summer and holiday, "but those timings are not as defined as they used to be," notes Mike Simko, Hyosung global marketing director – textiles. Simko's colleague Simon Whitmarsh-Knight also attributes the shift to "a link with the functional and wellness trend" with watersports including SUP, kayaking and open swimming garnering popularity as ways to stay active in the water.
Online retailer Carbon38, for example, offers a "Sun Shop" that carries swim-related apparel and accessories for travel, daytime, physical, water and evening activities. "The Beach" section of the Swim Collective tradeshow debuted in August 2018, featuring higher-end resort wear, cover ups and sun protection apparel as well as unique towels, hats, footwear and other accessories from brands like OluKai and Reef.
"Social media and social influencers have played a huge role in the transition of the swimwear industry featuring swimwear, swim accessories and beach accessories as fashion statements at festivals around the world," says Jane Preston, VP of sales for Swim Collective. Thanks to year-round demand for product, Preston's winter show has also taken off. New types of exhibitors have emerged on the apparel and sun protection side of the market, as well as apparel brands like Kendall + Kylie and Johnny Was, who have introduced swim to their apparel followers. "The play with activewear and swimwear manufacturers and buyers crossing over led us to launch our Active Collective show (for fashion athleisure)," comments Preston.
Sustainability Spotlight
Eco materials trending in the swimwear/beach space:
Econyl: Regenerated nylon made from landfill and ocean nylon waste
Repreve: Recycled performance polyester
Heve: Plant-based rubber used for wetsuits
Organic Cotton: For beach lifestyle cover-ups, tops and sweatshirts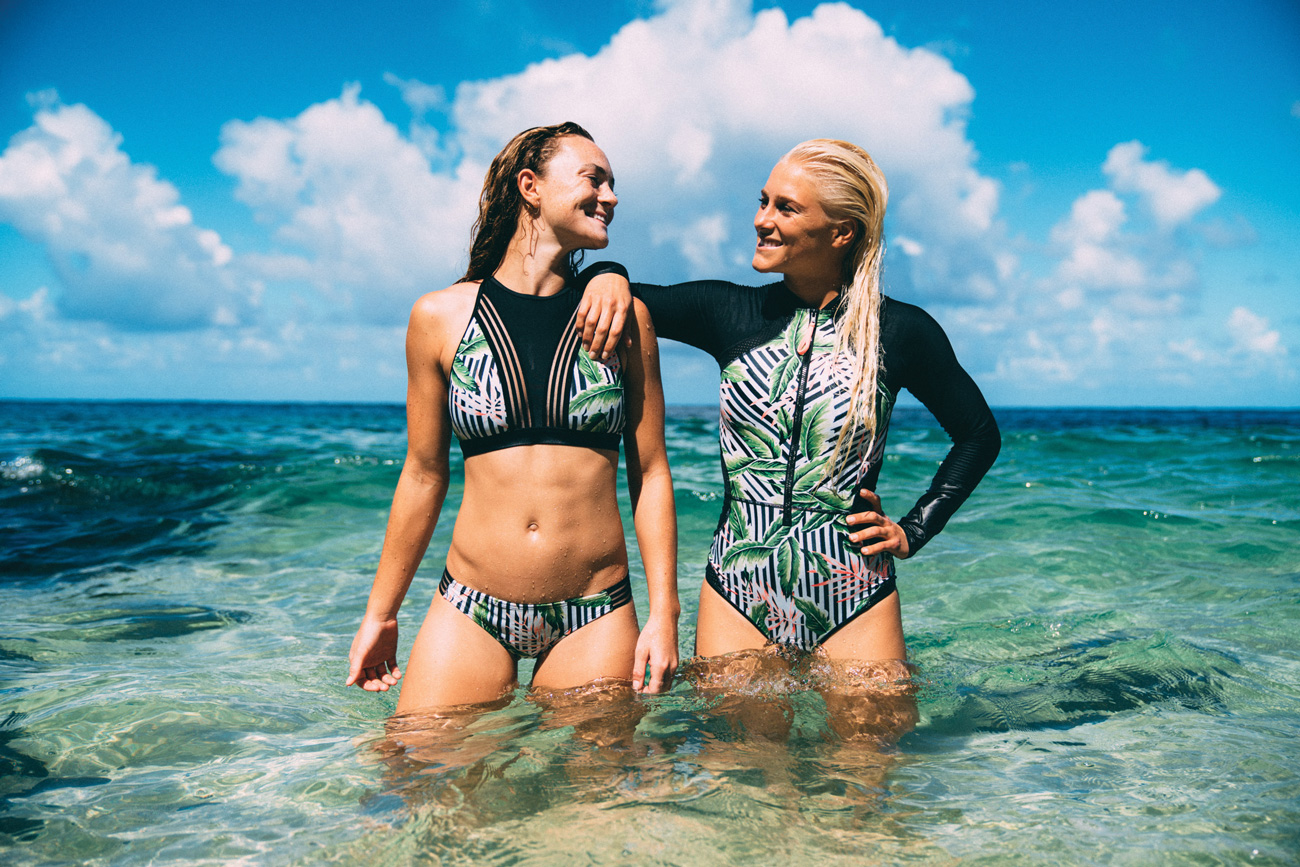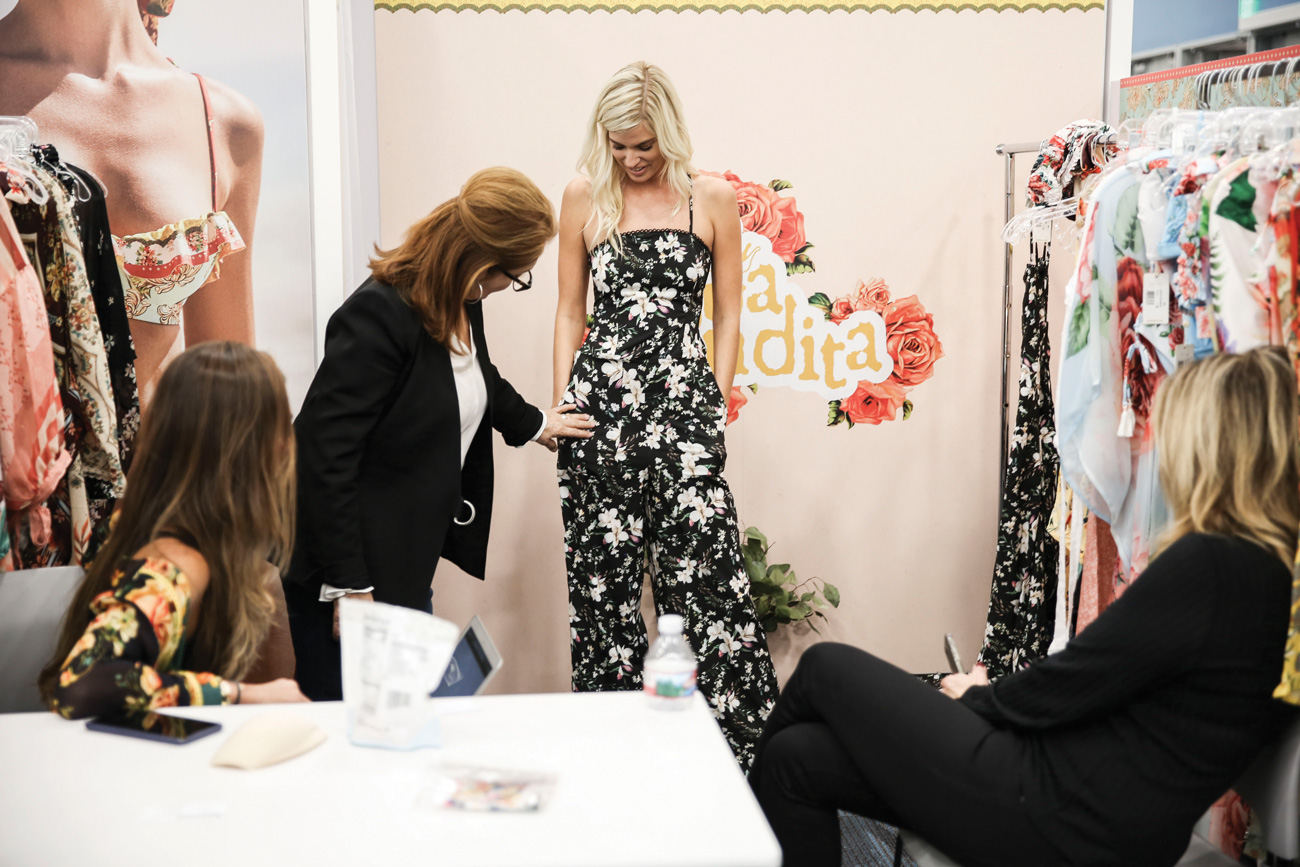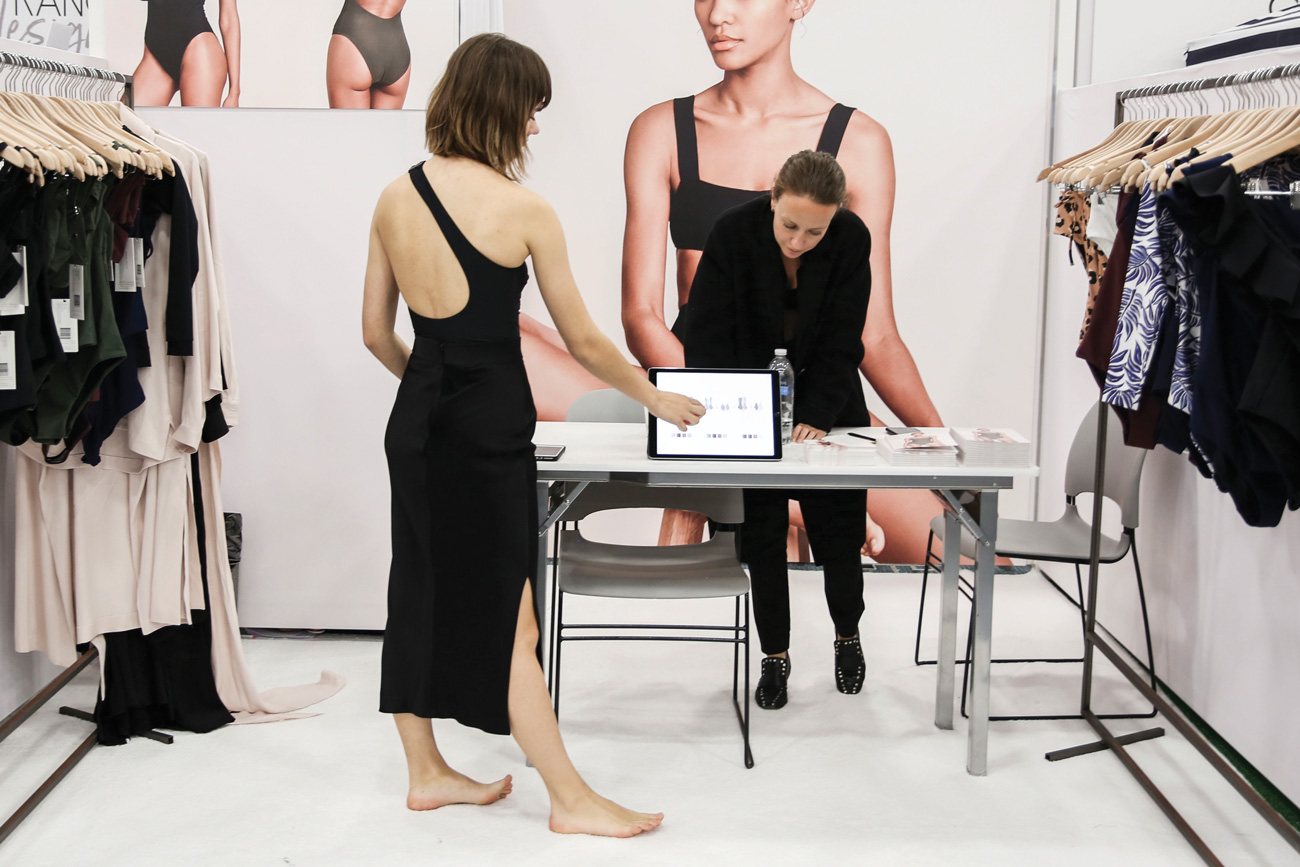 Opportunities Beyond the Pool
"I've seen in swim trends that consumers want versatility in their swim apparel," comments Pattie Ficorilli, senior account manager for the Lycra Company. "Consumers want to go to the beach, club or pool and then add a layer, perhaps and skirt or jacket, and grab lunch with friends before picking up the kids at camp," explains the exec. With performance in mind, the Lycra Xtra Life fiber is popular among swimwear brands such as Coco Reef, Athleta and Beach House. The fiber offers 10x more resistance to chlorine, UV rays and sunscreen than unprotected spandex.
New and emerging brands are pushing stalwarts like Body Glove "to be creative," according to Body Glove marketing director Nick Meistrell. "We are always seeing new styling, colors and fabrics," says the exec. Consumers are constantly asking for texture, as well as more environmentally sustainable fabrics, he noted. The brand will be launching a new offering of more eco-friendly swimsuits in January 2020.
Eco is also the word for Seea, which has been using recycled fabrics for several years now and has produced locally in California since day one. "Most of our resources are being focused in eco fabrics without compromising performance and durability. In our case, we are experimenting with quick-dry fabrics and versatile fabrics that can be used in and out of the water," Seea founder Amanda Chinchelli says. While swimwear used to be exclusively related to looking sexy, "Women are demanding suits that are designed with real bodies in mind, therefore larger sizes and more comfortable cuts that allow them to play without always feeling their reproductive organs being exposed," the exec notes.
Similarly, direct retailer Summersalt touts "fashion + function" and "comfort over sexiness" in its marketing. The firm also boasts "hardworking" options for beach travel and "designer quality at the best price."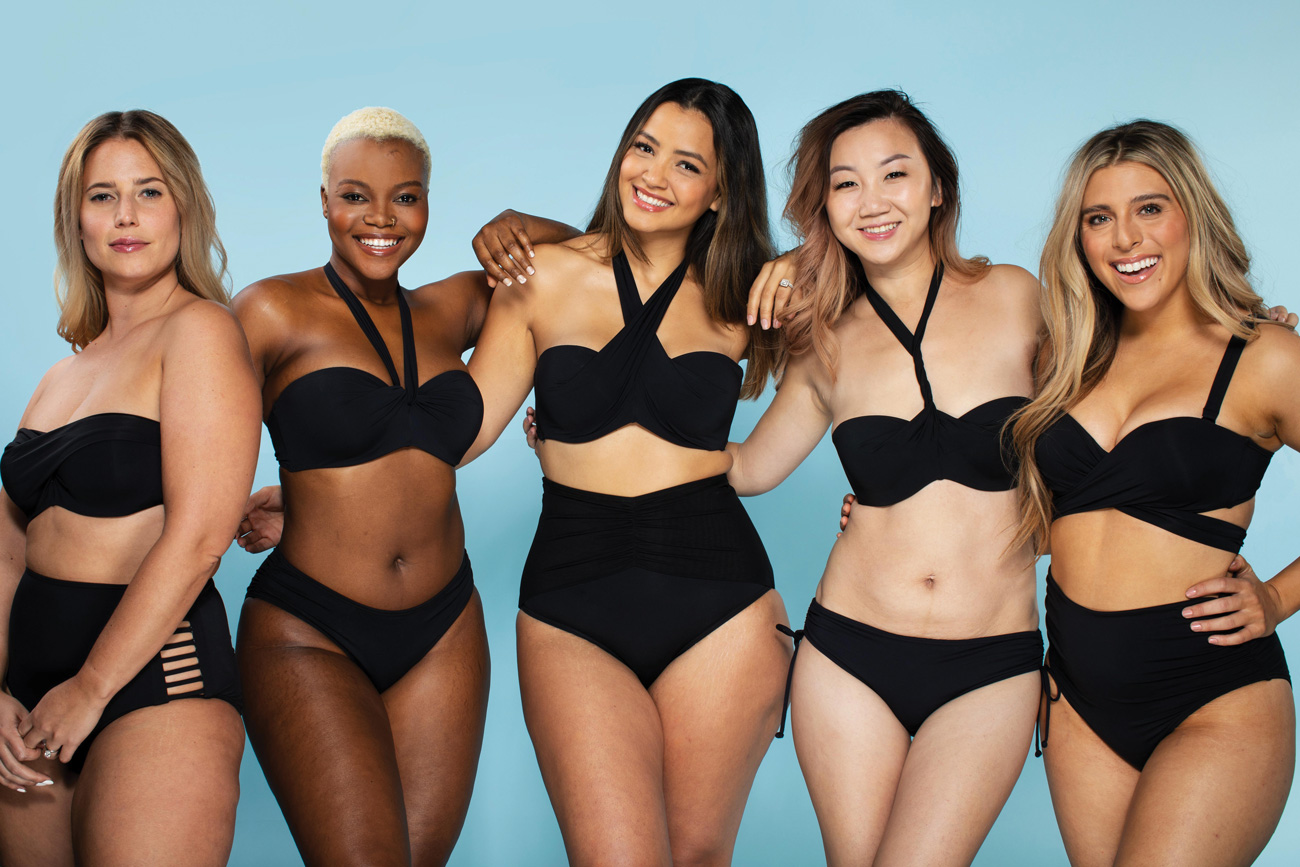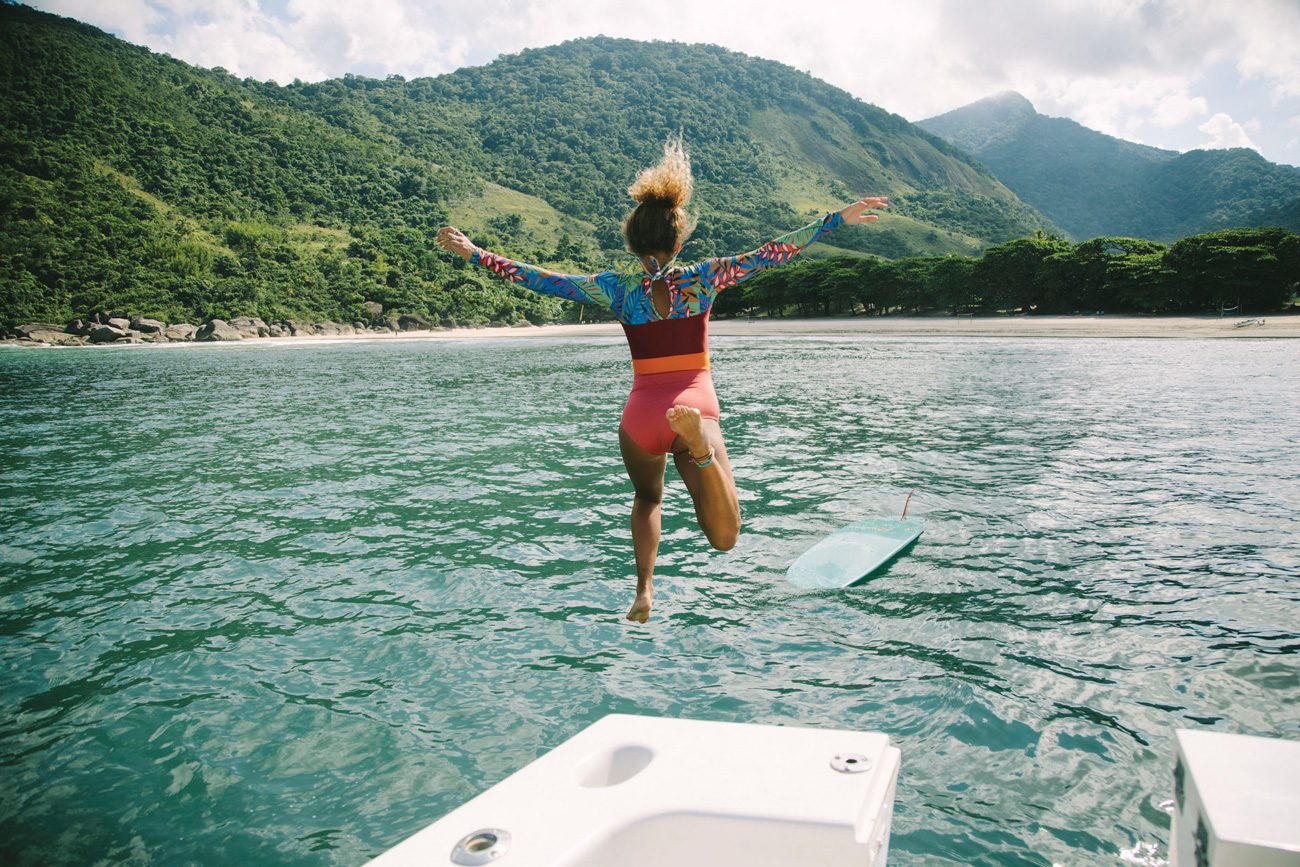 Alas, the swimwear category does have room for improvement. Growth in online ordering becomes super-challenging when consumers purchase five swimsuits online to try on, only to return four of them. Body Glove is one brand working to try and manage returns as efficiently as possible.
Two years ago, Seea's Chinchelli started to receive requests from retailers to deliver their Resort collection earlier, so she obliged, adding one delivery extra drop. "It has been very challenging on the production side because we show our new collection in June, July and August, which doesn't give us enough time to receive orders from our wholesale account and plan production with proper lead times," she explains. However, on a positive note, it has improved cash flow to start selling earlier in the year and have fresh product online for travelers seeking suits for winter travel to beachy locales.