Heritage Holds On
Experts Explain Why Consumers Today Remain So Keen on Retro.
Heritage is a term that can conjure many meanings – authenticity, quality and nostalgia. Separately, it can also signify old items and things that are out of touch. In a time of self-driving cars and artificial intelligence, have we not improved upon garments from the 1920s?
Textile Insight asked experts for their two cents on the subject:
"It's such a fraught time. There's a subconscious pull to better, more comfortable, times. We are overloaded with so much fashion. Things can't stand out on their own because they are lost in a sea of other things. So, it is perceived that things from the past that were in magazines or on television shows when there was less stuff around, seem more singular or important now. Nostalgia is such a driving force. We are experiencing a period that was supposed to be a shiny new future, but we're still dealing with some things we didn't think we would be at this point, like politics, social issues...we are still rehashing things from the 1950s and 60s. Think about racial politics and sexual politics. These are things we thought we made so much ground on and we really have not. We are going back to those old problems."
Elizabeth Way, Assistant Curator of Costume, The Museum at FIT
"Overall, I continue to see the use of historical information to directly enhance and protect the company's brand identity by highlighting historic themes in advertising. One of the companies I work with (outside of fashion) is a great example of low-key, powerful messaging, using heritage branding to create that crucial emotional bond between company and customer. People prefer products from a company that has a well-defined image, a clear history and mission – a company that offers a message that they can relate to, value, and cherish... Our reputation as responsible business stewards is built upon seven generations of doing business the right way – being patient, principled partners.'"
Richard S. Hobbs PhD, Consulting Archivist & Historian for The Winthrop Group, Inc. (Pendleton is also a client)
"Heritage brands and revivalism (archival designs) have been key concepts in the luxury sector since the latter part of the 1990s. That said, we could look to other periods and find revivalism of ideas about fashionable dress. For example, post-WWII women's fashions revisited impulses from the 19th century. Societal anxiety and a desire to turn back the clock on the social order and gender roles contributed to the revival of crinolines and waist cinchers post-war. Today, some big companies own a huge number of heritage brands and are trying to make as much product for as many demographics as possible. Heritage designs derived from archives may be both low cost to "design" and low risk given past acceptance in the marketplace. A recognizable name means that a company can make fashion-branded commodities (like t-shirts with logos), which notably require little in terms of actual design process."
Dr. Jennifer Moore, Design Historian, Lecturer at Pratt Institute and Author of Street Style in America: An Exploration.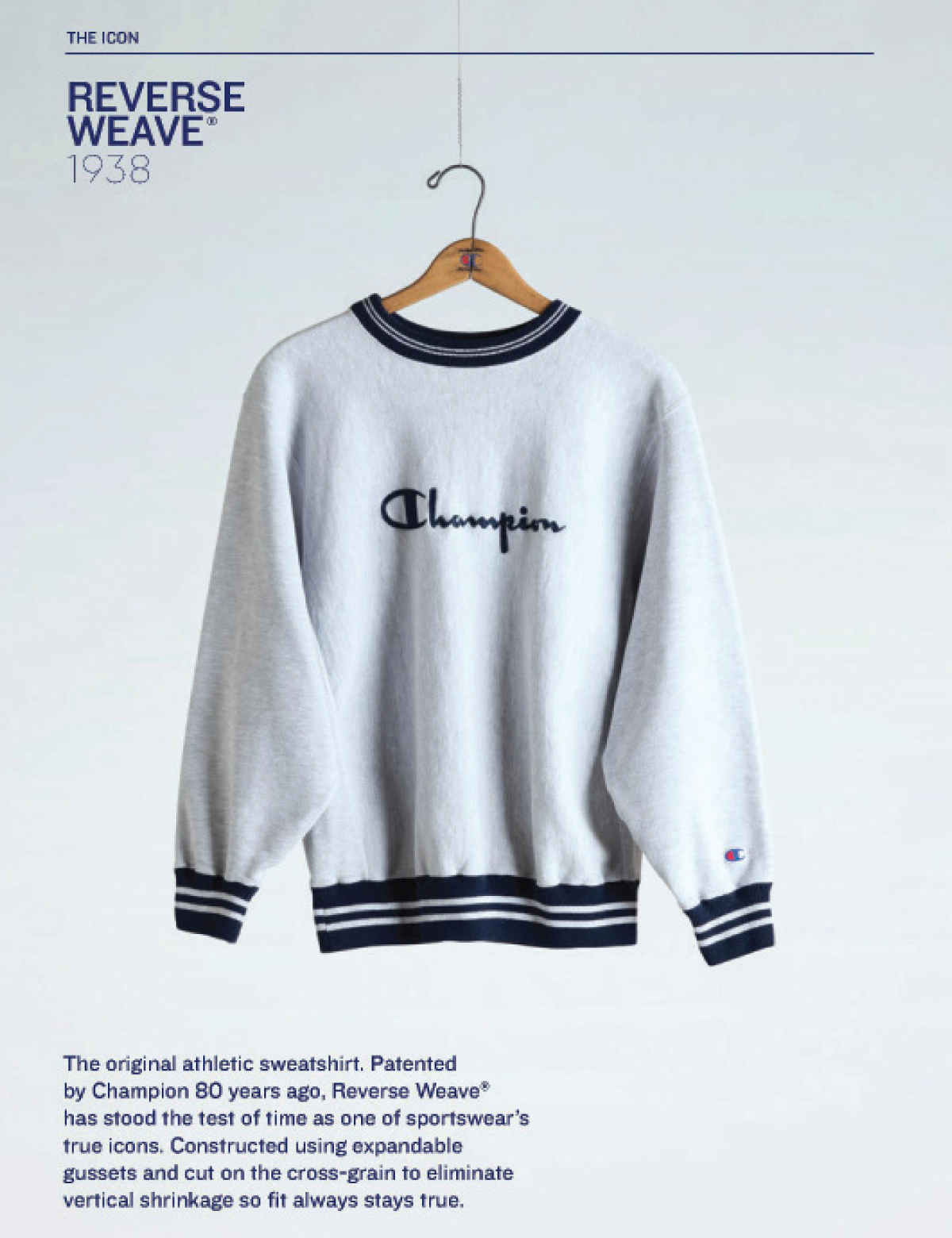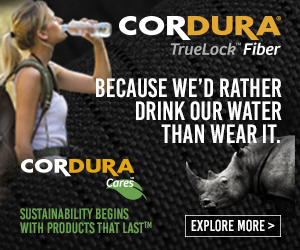 Now & Then: Brand Launches
How Updating Specific Pieces from Archives Translates to Relevancy Today

"The 2019 Reverse Weave Yarn Dye Rib Trim Crew is a modern version of the original 1938 Reverse Weave Crew. The original athletic sweatshirt is one of Champion's first true iconic items, and is one of our most popular styles today. We're fortunate that the style itself has had many big moments throughout its rich 80-year history, and has been able to organically reinvent itself through the years – whether through new cuts, colors or styles – and consistently connect with new consumers." David Robertson, Director of Champion Brand Marketing
"Today's Dickies 1922 Indigo Plaid Eisenhower Jacket takes its inspiration from our original Eisenhower Jacket from 1955 (a style first made famous by Dwight D. Eisenhower, the 34th President of the United States who was a Commanding General of the U.S. Armed Forces during WWII). It said that Eisenhower thought of his jacket as an every-warrior's combat uniform, refusing to adorn it with gilded buttons. The Eisenhower Jacket in the Dickies work line is made from a cotton/poly blend ideal for durability, with a roomier fit and sold in navy, khaki and black. Our 1922 version is made of a soft indigo plaid in 100 percent cotton, designed with a slimmer fit and crafted in our oldest factory in the U.S."
Ann Richardson, General Manager, Dickies 1922
"We have an authentic reissue of the Turnabout Reversible Skirt, first made by Pendleton in 1955.  It's a mathematical puzzle when making this skirt in misses, petite and plus – the same math pattern application must work for all three size ranges! The famed Original Westerley (Dude) Sweater (Jeff Bridges, 'The Dude,' in The Big Lebowski) pattern is refreshed in a new color for the season.  We reissue the Original Westerley every fall – authentically styled and colored based on our archives." Linda Parker, Corporate Communications for Pendleton
"One of the styles we are about to release is the Badminton. Another is Tennis Mark Cox. They were both originally released in 1975. Mark Cox was the number one ranked British tennis player at the time and Gola was his footwear sponsor. The shoes we are producing today are the same ones he wore in competition back in 1975, right down to the terry cloth lining. We have had to recreate the sole units, so perhaps a little tweak here or there, but substantially the same as the original. Also, we have adjusted the lasts (shape) to be more modern and up to date."
Steven Weinreb, President of Gola Classics