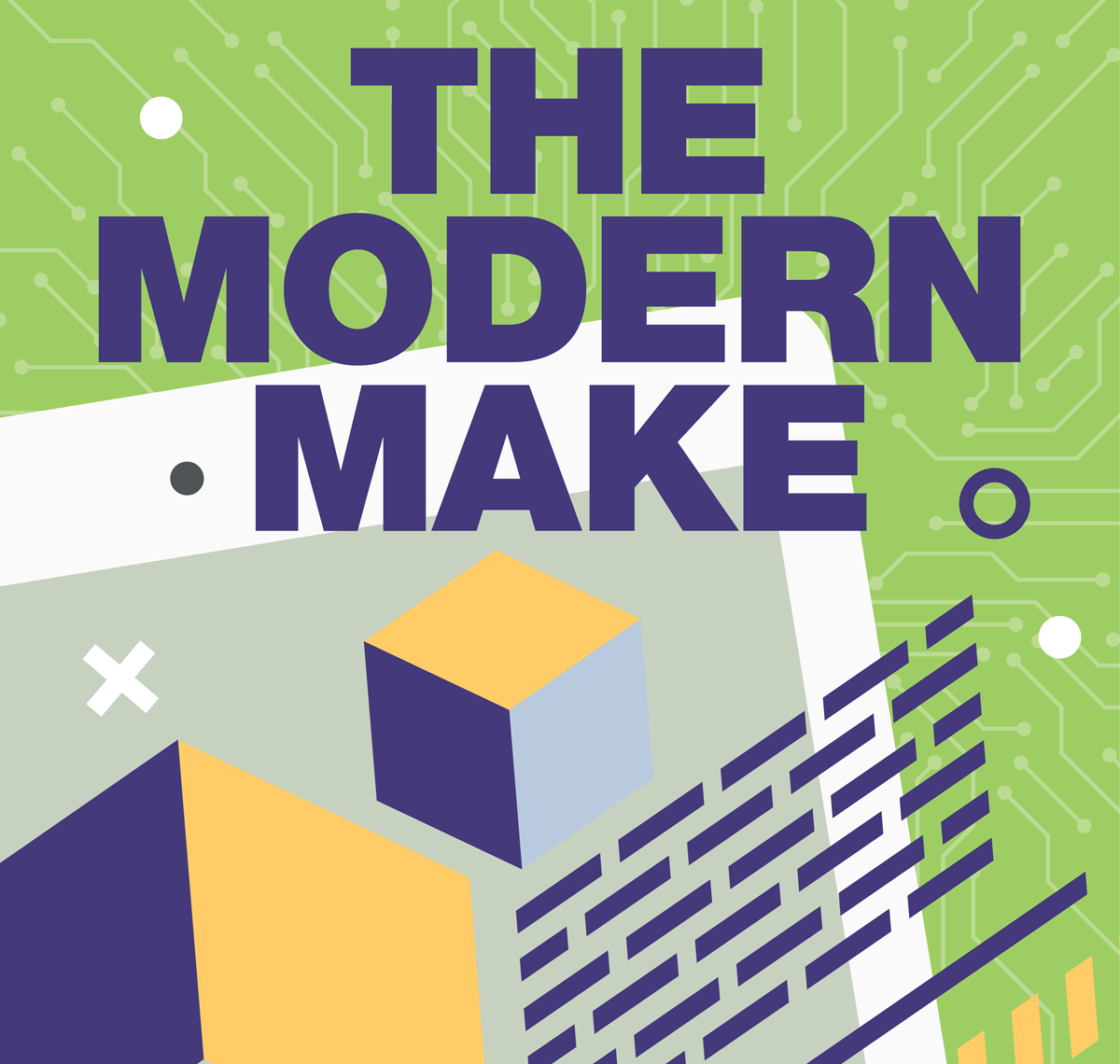 Meeting Market Expectations with Speed, Flexibility and On-the-Mark Innovation.
From micro-batch entrepreneurs to mainstream producers, domestic textile companies are ushering in new manufacturing models and re-shoring efforts to succeed in today's competitive landscape.
If that sounds easy, think again. The reality is that challenges abound. A recent survey conducted by the National Manufacturers Association (NAM) asked members to rank the biggest challenges they currently face and respondents checked off 10 different factors! That's a lot of challenges not even counting the minor hoops manufacturers jump through on any given day.  
Challenges that ranked high in the NAM Manufacturers Outlook Survey (Q4 2018) included trade uncertainties, increased raw material costs and attracting and retaining a quality workforce.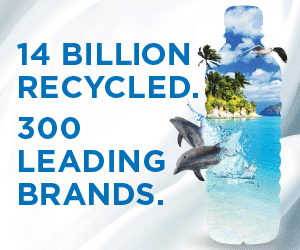 We posed a similar question to textile execs about corporate challenges and what it takes to succeed in manufacturing these days. Comments revealed some similarity with NAM members, but also identified consumer expectation of high quality and new development, nimble operations responsive to a fast paced market and a focus on sustainability. In other words, execs outlined a contemporary checklist allowing for a well-balanced production model characterized by a spirit of innovation, collaboration and investment in efficiencies. Call it the New Agenda.  
Prioritizing Fast & New
"It's not that is more difficult; it's just more challenging than ever," says Steve Perry, president of Darlington Fabrics, a Rhode Island-based firm that specializes in high-performance warp-knit elastic fabrics for apparel, medical and specialty end uses.
"To be a manufacturer and give the ultimate customer what they want – which is differentiation – and do it with the backdrop of cost effectiveness, operational efficiency and innovation is challenging,"  Perry explains. "Expectations now are leveled up and new and fast is what is expected." He mentions for example that the expectation of new development is now two weeks, not three months. "If you say 'months' to a company like Nike, they'll say 'next,'" comments Perry.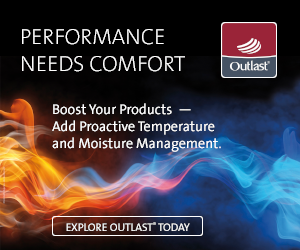 Efficiency is key to be able to compete globally, according to Perry, who cites strides in efficiency in knitting for instance, with new knitters providing increased speed. On the other hand, dyeing is not about speed, but what the market wants in terms of fashion colors, and offering smaller lots and more flexibility.
Perry believes that these days "you look for a small edge, and those are tougher to find," but you have to innovate and find new markets. For Darlington that's been health care and consumer product market. With two manufacturing facilities in the USA, Darlington can knit, dye and finish warp-knits in Tricot, Raschel, Satin, Power Net and Mesh constructions.
To bring newness to their product these days it takes collaboration. Perry states, "We are working with companies that in the past we considered competitors. Now we collaborate and work together more on the local level. This mindset didn't exist five years ago."
Efforting Revitalization in Sewn Goods
"Challenges are opportunities," says Will Duncan, executive director, SEAMS Association. Duncan, who took the position at the NC-based organization about 18 months ago, and has 30+ years of industry experience, reports that as a whole the textile sector is doing pretty well and members are very busy. Non-apparel is also doing well; technical textiles are doing very well, and manufacturing is good.
SEAMS has served as the voice of the U.S. sewn products industry for over 50 years. SEAMS members comprise textiles providers, contract manufacturers, brands, vertical retailers and their suppliers and service providers to collectively represent the complete concept-to-consumer supply chain.
Duncan defines his role at SEAMS as re-vitalizing the sewn products industry domestically. "The Black Box for revitalization is not enough cut & sew," Duncan explains. "We have some good ones, but we don't have a lot and not offering "full package." Brands are used to the full package model out of Asia, and to achieve that that level of sourcing in the States requires, talent, knowledge, time and patience, according to Duncan. He says, "It is possible and it is happening. We are making headway and there is more demand." However, he adds that the core infrastructure is not readily available, although maybe somewhat more in LA than in the Southeast. Duncan points out that it isn't just a matter of sewers. Supervisors, mechanics and engineers are all needed to run a cut & sew facility.
Rebuilding the talent pool is a focus of Duncan's as executive director but also as founder of Will Duncan Associates  (WDA), an apparel process improvement consultancy with a strong training component.
"It takes a different mindset for supporting brands today. They want service," Duncan explains. "We're seeing brands work much deeper down the supply chain. For development, not just cut & sew.'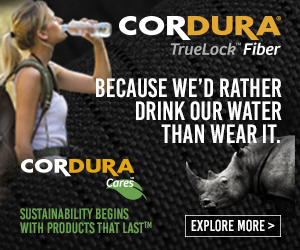 "Day in and day out we now work in a global environment, and every bit of wiggle room we had before is now out." – Steve Perry, Darlington Fabrics
Reconfiguring a Global Footprint  
Polartec looks forward to a bang up year in 2019. Now on the other side of what has being a challenging few years of transition, Polartec crafted its businesses to fit the needs of today. States CEO Gary Smith, "We have a well- balanced model for three core businesses – military, workwear and commercial – and are positioned closer to the consumer, which also helps to make us more immune to trade wars. In addition, we remain well established in outdoor but are also fishing in other ponds."  
Since the Lawrence, MA, mill closed a few years ago, Smith has transformed the business, reconfiguring Polartec's global manufacturing footprint while continuing to focus on product innovation.
The first change came in 2016 when Polartec cut the ribbon to celebrate its new U.S. production headquarters in Cleveland, TN. Smith likens the acquisition to buying a  "fixer upper" that took time to get up and running the way they wanted. Polartec made significant financial investment in the plant, and bolstered employment. The facility is responsible for military and USA made commercial product.
A Polartec facility in Hudson, NH serves as an innovation hub, with the company headquartered in Andover, MA. Interestingly, similar to other innovative businesses, the Polartec offices have tech people and product people working side by side. Polartec also does some circular knitting in North Carolina.
Two joint ventures have also been inked. In Italy, Polartec has a contract manufacturing agreement with Pontetorto – now in its third year; Polartec is in its second year of a licensing agreement with TexPasa in Guatemala.
Rounding out its global model is Polartec's established, large-scale plant in China, that does a full offering out of Asia for brands manufacturing in Asia.
"Our manufacturing footprint is operationally flexible and works closer to market. There is no 18-month cycle anymore. It doesn't make sense to push tonnage across the ocean," says Smith. "We control our own destiny and that's a good place to be."
"We control our own destiny and that's a good place to be." – Gary Smith, Polartec
Aligning with What Consumers Want
What do consumers want? Sustainable products with added value customized to meet everyday needs. Manufacturers are responding with programs and products that allow brands meet these market demands. Says, Duncan, "Brands want transparency in the supply chain and the younger consumer wants accountability for the supply chain – all the way back to the field where cotton is grown." Duncan adds that this trend is good for USA-made and helping increase demand for domestic production. "Also more brands are realizing that going off shore for sourcing is not the Holy Grail," Duncan explains. "Chasing the cheapest labor is no longer best route to take."
Polartec's new Eco-Engineering platform is an indicator of today's strong sustainability trend. Smith describes the firm's latest product development built on eco awareness, Polartec Power AIR, as a "home run." The company is now looking to advance biodegradability in other products including its NeoShell range.
Additionally, Polartec's diversification strategy in terms of product from outdoor to luxury reflects consumer desire for performance and comfort in every article of clothing. "We see growth in performance in other apparel sectors," says Smith. "Life is performance and performance is life. This fits consumer expectations."
Another driver in today's market is product differentiation. Darlington's Perry says, "from our perspective we've seen the most growth in 'value add' – whether that is print, surface solutions, different chemistry." He continues, "For example, its not enough to put on an anti-microbial finish, now it's an anti-microbial+++. Differentiation is a new reality."
Growth in smaller runs is likewise a reality. Traditionally it has been a challenge for mills ability to offer smaller runs, but new programs are changing the conventional thinking. The Wool Bar by Draper Knitting is a new small minimum, short lead time, "in stock" Wool program.
"We've been able to figure out how to stock raw material that is cost effective for us and yet fits the needs of customers."  — Kristin Draper, Draper Knitting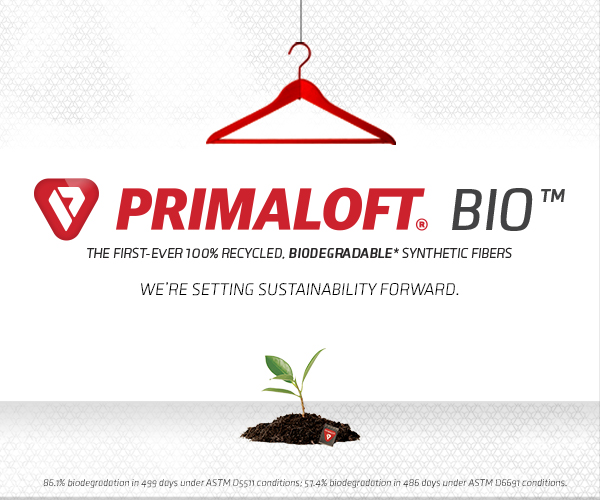 "It takes a different mindset for support brands today; they want service. We're seeing brands work much deeper down the supply chain – for development, not just cut & sew." – Will Duncan, SEAMS

"We've been able to figure out how to stock raw material that is cost effective for us and yet fits the needs of customers," says Kristin Draper, president of the Canton-MA based company. "Customization is key today, and wool is what people want."
She explains that customers are recognizing the performance quality of wool, or re-thinking wool, and need a way to introduce wool with 100-yard order. In her words, a 100-yard minimum is the "sweetspot" to open the door to new business as well as established businesses dipping a toe into wool.  
The Wool Bar offers high quality woolen knits for base and mid layer. All conventional styles are knit with 19.5 micron, American sourced wool. High pile styles are all 21.5 micron wool face with Repreve recycled poly back yarn for strength.
Draper has been doing wool for 160 years dating back to the days of knit woolen lace in the 1850s. "While we currently knit goods for protectective, sustainable, therapeutic and industrial use, expanding our use of wool is like going back to our roots," Draper states. "Since Day 1, we've never strayed from wool and it is fun to focus on it again – in a new way."
Draper, along with Darlington, Polartec and the SEAMS community reflect ways the domestic textile industry is striving, and succeeding, in today's very challenging business climate. These execs know, however, there is no rest for the weary in the current forecast. Duncan, for example, has eyes on what's next. He believes that convergence of digital print with cut & sew and textile producers to create full package sourcing is key to how to operate closer to market with speed. This will require re-thinking the factory, re-purposing the workforce and taking advantage of emerging technologies. Duncan explains, "Consumer buying models are changing, but how many new supply chains are emerging every day. We need supply chains that match up with contemporary buying models."