Vegan Sheep?
The Role of Animal Welfare Activism as Textile Change Makers.
Animal rights activists took to the streets of New York City this winter with posters and protests denouncing companies for abuse of animals in the manufacturing of goods. For example, PETA posted a billboard in Times Square showing actress Alicia Silverstone – nude, and her backside displayed  – with the headline: "Leave Wool Behind," and the organization's stream of twitter commentary added to the situation by urging shoppers to ban wool from their wardrobes. The issue quickly escalated on social media resulting the rise in "anti-wool" sentiment seeping into the marketplace.  
At the same time, there was a noticeable uptick in outerwear and streetwear brands promoting garments as "cruelty-free" and/or "vegan." This trend was also evident at the recent Outdoor Retailer Snow Show where Fall 2019 collections displayed strong messaging around animal rights awareness.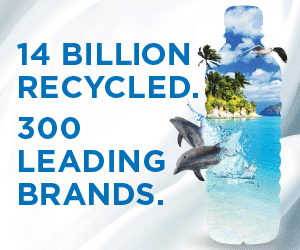 Meanwhile in Los Angeles, the Fur Information Council of America responded to a local controversy with a press release headlined, "Lots of Fiction and No Facts Fuel Los Angeles Fur Ban," stating, "The Los Angeles City Council today voted 13 – 1 to approve an ordinance prohibiting the sale or manufacture of fur in the city beginning January 1, 2021. To read the entire release, visit fur.org.
We reached out to industry resources for feedback specifically on the current attack on wool, and also surveyed consumers on the topic of animal cruelty in general.  Interestingly, industry execs believe activism can spark positive change – in terms of creating awareness around animal welfare – but they draw the line at spreading sensationalized stories and false claims.

"We don't want to engage with PETA necessarily but we want to be part of the conversation and be proactive." – Rita Kourlis Samuelson, wool marketing director for the American Wool Council
Advocating an Informational, not Confrontational, Approach
"It is important to have this conversation," said Rita Kourlis Samuelson, when asked about PETA's recent wool-focused activities. Samuelson is the wool marketing director for the American Wool Council, a division of the American Sheep Industry Association. She explained, "Consumers want to know the story behind the products they buy. We want to make sure we get out accurate information showing the connection growers have with their animals and with their land."
Her organization is in the beginning stages of social media; Says Samuelson, "Our Instagram is @experiencewool and we share stories about wool in a very broad manner to present what it really looks like on the sheep farm and show sheep in their natural environment." These posts are a new addition to having information on the website Americanwool.org.  
Said Samuelson. "We don't want to engage with PETA necessarily but we want to be part of the conversation and be proactive."
Katie Kumerow, sustainability manager at Nester Hosiery, says customer queries are more information-oriented than confrontational in nature. She explains that Nestor takes part in the Responsible Wool Standard (RWS) and the company adheres to the "5 Freedoms," globally recognized animal welfare best practice – Freedom from hunger and thirst, Freedom from discomfort, Freedom from pain, injury or disease, Freedom to express normal behavior, and Freedom from fear and distress.
"Textile Exchange believes that making the choice to support solutions that create positive change is more impactful than removing oneself from the issues."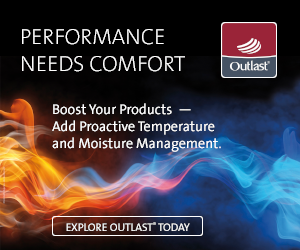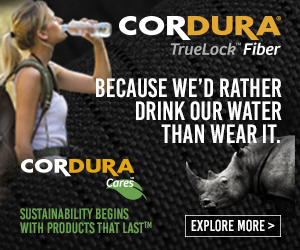 The team at Textile Exchange, responding to questions via a joint statement, noted: "We are aware of brands that are no longer using wool and other brands that are driven to support the development and implementation of solutions that ensure responsible practices." Textile Exchange encourages brands to be part of the solution by ensuring that their wool fiber is sourced from Responsible Wool Standard certified farms.
Textile Exchange execs stated, "Textile Exchange believes that making the choice to support solutions that create positive change is more impactful than removing oneself from the issues."
Samuelson had this to say: "Wool growers tend to be humble and not want to shout about what they do day in and day out for the animals and the land. Growers are salt of the earth people just doing the work." Samuelson adds, "They are the true activists."
The Responsible Wool Standard is a global standard and currently has farms in the U.S., Australia, New Zealand, Argentina, Uruguay and South Africa certified to the standard.

PETA Campaign…
What's Wrong With Wool‍
Below are some talking points you'll find from PETA online:‍
All 11 exposés released by PETA affiliates of 99 sheep-shearing facilities across Australia, South America, the UK, and the US have revealed that sheep are mutilated, tormented, and sometimes skinned alive – even for "responsibly sourced" wool on self-proclaimed "sustainable" farms.
Once sheep are no longer considered useful for wool production, they're packed onto crowded lorries and  taken to abattoirs, where their throats are slit.
Watch these 11 videos and show them to anyone who's still wearing wool: https://www.peta.org.uk/features/11-videos-that-will-change-your-mind-about-wearing-wool/
According to PETA...
What You Can Do to Help Sheep:
No jumper or hat is worth the blood, fear, and cries of sheep – and no animals were born to be exploited and killed for their hair or skin.
When shopping online or in stores, always check products' material composition carefully to avoid adding any item containing wool to your shopping basket – there are many animal- and Earth-friendly vegan options on the market.
Hey, Forever 21: It's Time to Drop Wool Global fashion retailer Forever 21 sells an extensive range of wool products. In the cruel wool industry, sheep are often mutilated and otherwise abused.