A Healthy Perspective
A New Outlook on Functionality Is Framed for Wellbeing Benefits.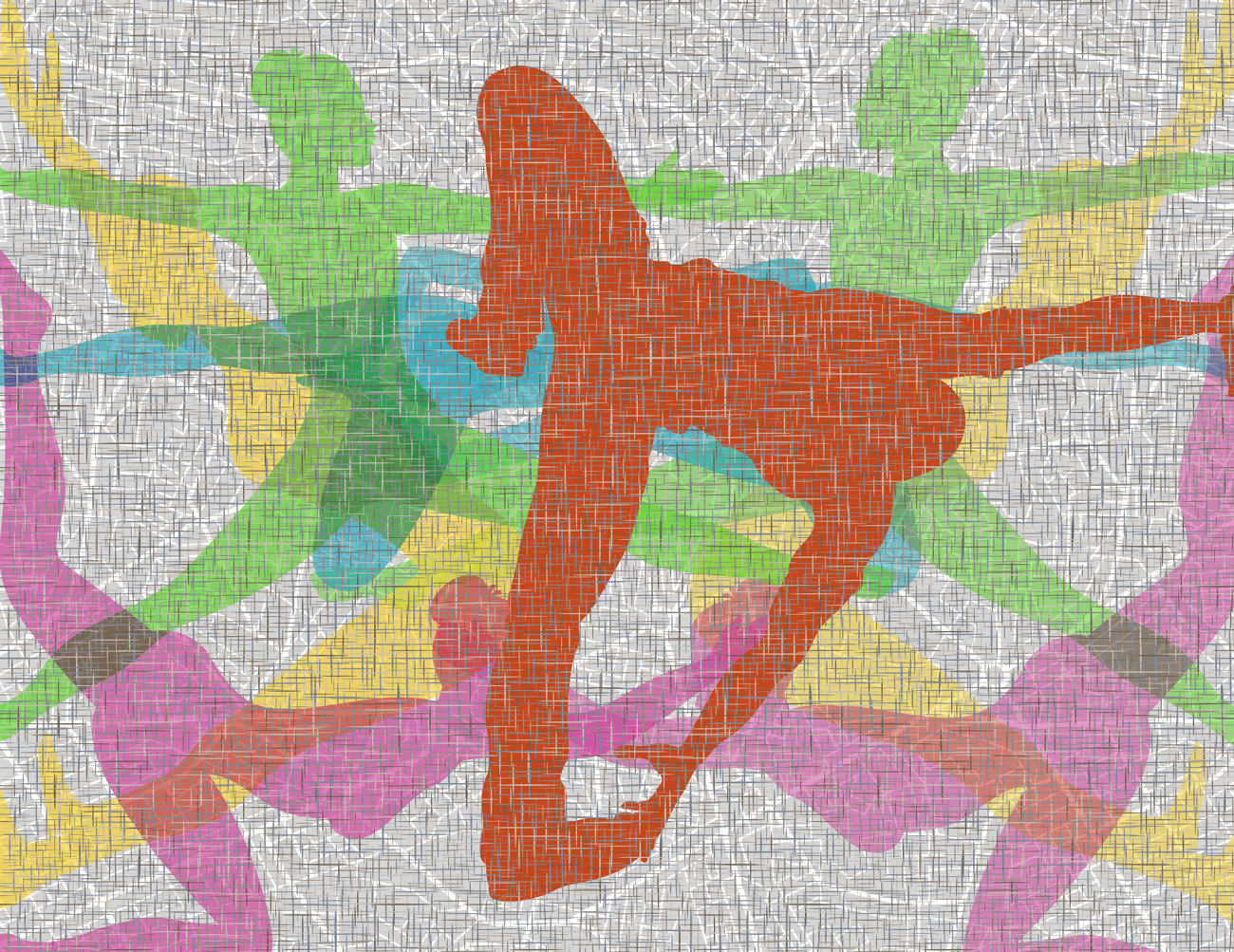 The world of performance is shifting as innovation quickens its pace and strives to stay relevant in an active/lifestyle market that is constantly on the go. A new holistic approach is emerging, taking the hard edge off of performance. New technologies focus not only on responsibly made product engineered to promote functionality for physical health, but also on emotional durability. If wellness is the new workout, how is the industry reframing performance to address the big picture?
According to Elizabeth LeMay, founder of Studio 317, a softer side of performance that advocates healthy lifestyle and prevention is what's happening now. "Think of it in terms of multi-channel tech; consumers now want a multi-channel wardrobe: Apparel that is versatile, good looking, comfortable and functional," says LeMay, adding,  "These days, consumers have access to any and every brand out there — globally — so they have a wider scope of what they want and like to wear. This perspective has opened the door to new looks and new brands."
LeMay's business partner Michelle DeCourcy, frames today's outlook this way: "It used to be two separate worlds — Fashion and Sport — but that is no longer the case. Now there is a meeting in the middle as fashion and sport come together."
At Portland, OR-based Studio 317, LeMay's technical expertise blends with DeCourcy's background in high-end luxury to innovate without sacrificing function or fashion. The result: a modern aesthetic that captures this softer side of performance.
Jessica Hemmer, founder of Cincinnati-based Hemmer Designs, sees performance as being a way to empower people. She queries: "How can we build better products that enable people to perform at their highest ability? How are we making products that enable people to feel stronger — mentally, emotionally, physically? If we think about performance in this way we can start to re-envision all types of apparel from athletic wear to workwear to professional wear."
"How can we build better products that enable people to perform at their highest ability? How are we making products that enable people to feel stronger — mentally, emotionally, physically? – Jessica Hemmer, Hemmer Designs
States Hemmer, "If we can understand the current limitations in these specific categories, and really grasp the mental, emotional, and physical needs of consumers, we can begin to ideate around and solve for these problems. Ultimately we can create new products and even categories that lift wearers to a new ability."
These concepts are taking hold in research and development at leading global textile firms with companies now leveling up technologies based on what the whole performance picture looks like today.
Here's a snapshot of what's new, and the trends influencing market direction:

Changing Sweat Perception
"The industry is ravenous for new; people want something unique, and they want the ability to customize, and they want something to talk about," comments Carrie Cornelius, Ph.D., director of technology, APJeT, Inc., Morrisville, NC. The company checks all the boxes with its latest development that approaches finishing in a whole new way. "I have to admit I'm quite excited about the prospect," adds Cornelius.
APJeT's DriStream Technology is digital finishing for sweat management. The process goes beyond conventional body mapping both in terms of performance and aesthetics, in addition to providing a strong sustainability story.
APJeT's area of expertise is a Dry Plasma Process that can be applied to knits, wovens and nonwovens. Chemistry is applied and bonded to fabric that is "cured" by the dry plasma process – instead of an oven-like conventional process. The fundamental sustainability features of APJeT's plasma technology apply to DriSteam: no heat, no water used in the finishing process.
The company elevates the customization aspect with the ability to digitally print a patterned application of the wicking/repellent compounds that allows fluids – like sweat – to flow in a desired location(s). With DriStream customers can create ways to channel sweat to enhance functionality and comfort — by moving moisture effectively and efficiently — and/or use sweat as a vehicle for added visual appeal.
"The industry is ravenous for new; people want something unique, and they want the ability to customize, and they want something to talk about." – Carrie Cornelius, APJeT, Inc.
"Practically speaking, what the technology allows is that when the fabric color gets darker as it gets wet, we can make images appear," Cornelius explains. For example, sweat can be channeled specifically to highlight a logo on the front of a t-shirt, or channeled on the back to make a corporate slogan appear.
Cornelius points out how "changing the perception of sweat" is an APJeT goal. "This is a place where we are quite different from what is available now. With our tech we make beautiful patterns even with the sweat channels. We normally think of sweat as unsightly, but with DriStream we can make beautiful imagery and verbiage like 'I work hard,'" says Cornelius. "It's a new way of thinking."
Another goal of the company is to sell its machinery. "If you want to change the image, or go to a different pattern, you can push a button. Ours is customizable in a way that is practical that isn't in conventional printing," says Cornelius.
Currently APJeT is marketing DriStream within the athletic wear category, but the technology is applicable to swimwear as well. Additionally, DriStream has appeal in any apparel space; if it's hot outside, you sweat whether you are working out or walking to work.

Unique Looks and Responsive Tech
Providing brands the ability to differentiate in today's competitive market remains a driver in the market, and Unifi is heavy in the development of yarns to create unique looks, says Jay Hertwig, global brand sales/marketing manager. For instance, within the largest segment of the business — performance t-shirts — it's all about solid, heathers, and novelties. He says, "People want something different; brands want distinctive looks — and we will ride that trend with finer denier product, lighter-weight unique looks and fiber blends that feature pattern, color variation and tonal dye differences."  
In the synthetics market comfort and performance are what people are talking about and underlying that is sustainability, according to Hertwig. To that end Unifi has Tru Eco Dye. While there are challenges to overcome, Hertwig believes solution dye is the future. New technologies allow reduced minimums, expanded color range and microfibers. "Right now solution dye costs a little more, but we believe with mills figuring it out, there will be cost neutrality," he explains.
Also on the radar at Unifi is the development of yarns that offer health benefits. He states, "This kind of product is driving development," adding that next up would be technologies outside the additive market, with different yarns and different knit constructions to give health/recovery benefits.
A good example of this trend is Under Armour's RUSH performance apparel with fabric that improves performance and energy return. According to the brand, RUSH is intended to provide the same benefits to the body as an infrared sauna. The mineral-infused fabric absorbs the energy the body emits and reflects it back into tissues and muscles, promoting more speed, more strength and more stamina. Or, as Under Armour explains: "giving athletes that extra edge by recycling the body's energy during moments of performance."
"It used to be two separate worlds — Fashion and Sport — but that is no longer the case. Now there is a meeting in the middle as fashion and sport come together." – Michelle DeCourcy, Studio 317
Celliant is the ingredient technology at the heart of this new responsive fabric. Minerals found naturally in the earth are extracted and broken down into active particles, which are then melded together to form a proprietary blend. The blend is then infused into the fibers that are knit into the performance fabric that make up the gear in the UA RUSH collection.
"Following the phenomenal success of our collaboration on the Celliant-powered 2018 Athlete Recovery collection, we are taking the science of responsive apparel to the next level," states Celliant, CEO Seth Casden. "Under Armour's ethos has always been to push performance boundaries, and Celliant's scientifically-tested, clinically-proven responsive textiles technology is optimizing athletic performance along the training continuum — pre, during and post workout."

Creating Value in New Ways
"Innovation is no longer just about denier, filament and type," explains Mike Simko, global marketing director, Hyosung. "It is having an effective, integrated supply chain. The trend is close-to-market sourcing as a way to add value."
For example, Simko recalls a conversation he had with a factory partner recently. "He says to me, 'I can sew a bra in two minutes, but it takes two weeks to deliver the fiber. Who needs to work on innovation?'"
With sourcing efficiency in mind, Hyosung will open a new production site in India in Q3 of this year. "We see lots of potential in India," Simko states.
Achieving an integrated supply chain reduces risks, improves efficiency and results in what Simko terms "affordable performance." This allows for improvement on all the performance must haves — moisture management, cooling, comfort, stretch and recovery, as well as sustainability — yet remains price competitive.  "Success is in ability to deliver a value product in an affordable price structure," he asserts.  
Simko highlights Hyosung's AquaX range as what is working today. The cool-to-the touch, quick dry, moisture management Mipan nylon fabric has been improved with finer deniers, different lusters and features a recycled element. Fiber blends are also an option.
Innovative iteration comes from Toray as the company targets the athleisure market with a new member of its Primeflex family of stretch fabrics. The 4-way Stretch of Primeflex features a smoother, softer hand. Toray describes the textile as hitting the "Soft-fit Zone" ideal for athleisure, and between the "Hard-fit Zone" of a fabric like spandex or Lycra, and the "Loose-fit Zone" of regular textured yarn. And, the use of a biomaterial derived from corn also uses less water during processing.
By employing "Nanodesign" to control the cross-sectional shape of the composite fiber, Toray has created a microfiber Primeflex polyester. The result is a thin core-sheath structure and a fine composite yarn with a single filament count of .8 denier or less. The single filament fineness provides a flat surface appearance, a smooth touch and a soft hand feel. The spiral yarn provides the flex, which allows the fabric to stretch and recover without using heavier water-absorbing elastics like spandex or Lycra.
Across the board, suppliers agree that the way forward is with functional fabrics that go beyond today's performance standards with products that blend technical yet versatile comfort features with on-trend aesthetics.