3 to Watch
Pacesetting Product Categories on Track for Big Gains in the Year Ahead.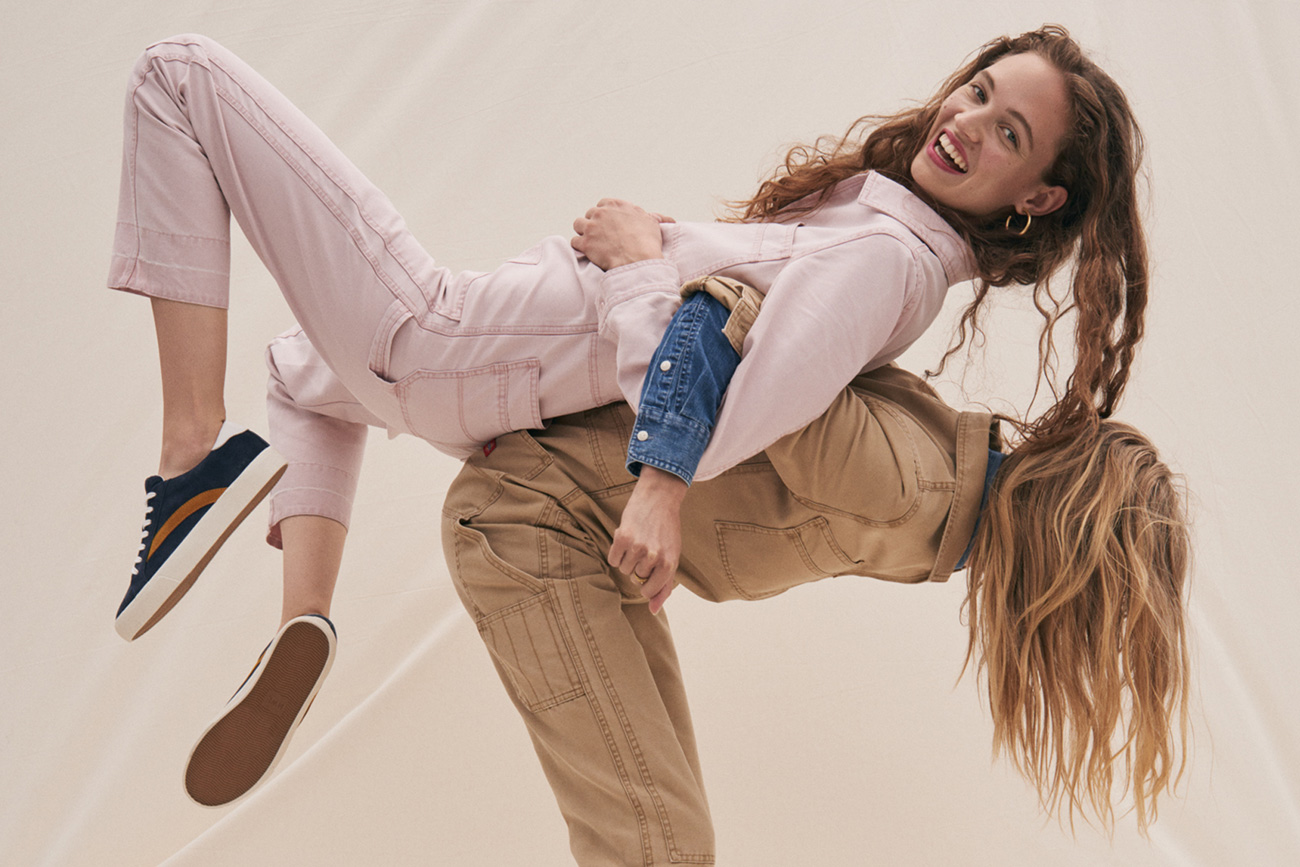 We asked experts, checked the stats, and tickled a few trends to confirm what is resonating in today's marketplace and the role textiles can play. The result: Running, fishing and utility are three important categories trending for 2020. Here's what makes these themes of interest:

The Al-lure of Fishing
According to the Outdoor Industry Association's 2019 Special Report on Fishing, female participation reached an all-time high in 2018, at 17.7 million. Participation among Hispanic Americans is growing too, at 4.4 million participants annually. "There is a participatory balloon happening inside fishing," says Ted Manning, director of fish for Patagonia.
The fishing trend is resonating with today's society. "Barriers of how and where to do this have come down," sys Manning. "One of the best anecdotes I know is that 'the river doesn't care.' It slows you down and forces you to focus, providing a rich opportunity to connect with nature."
Like hunting, fishing centers around authenticity and family. As our society shifts away from guns, fishing is another way that children can carry on a legacy. With this, brands are creating more inclusive apparel and gear. For Spring 2021 and beyond, Patagonia is rethinking ways it can get the female angler out of Lululemon and into its apparel. The brand is examining the versatility of pieces and the incorporation of knit, while balancing lifestyle, individuality and a meaningful color palette. The more immediate focus for Spring 2020 is recycled content with the Swiftcurrent line of waders for men and women consisting of waterproof 100 percent recycled face fabrics.
Women's fishing is a relatively new category for Filson, with the firm marketing products like the Swiftwater Rain Jacket and Ultralight Jacket and Vest that crossover. "Fishing is a category we are maintaining by innovating and fine tuning each year by adding more modern technical features and fabrications," noted Aude Tabet, Filson's director of design. Core fabrics, like the water-repellent cover cloth used in the Foul Weather Vest, have been in the line for decades. For Spring 2020, the brand will add additional dry bag styles.
Cordura is likewise "seeing a lot of traction in the fishing category," says Cindy McNaull, Cordura's business development director. She highlights a recent two-year development project with Orvis that just launched. The new PRO Wader is built with an athletic fit and has a proprietary 4-layer Cordura fabric shell in the upper and 5-layer Cordura fabric shell in the lower legs for exceptional abrasion and puncture resistance. Versatile, and lightweight yet strong the Cordura Naturalle fabric featured is made of 100 percent nylon yet has a cotton-like look.  
The Cordura brand has also recently been contacted by Swedish heritage brand Grundens. According to McNaull, Grundens is looking to explore fabrications for recreational, fresh water fishing applications with Cordura performance textiles that have functional properties like stretch, breathability and quick dry capability. Simms is another Cordura brand partner in the fishing category.
Utility, Updated
Following the evolution of slow food comes slow fashion, the art of designing and buying high quality garments. Pieces are created for longevity, versatility and function. The jumpsuit, which can be traced back to military and manufacturing origins in the 19th century, exemplifies a piece both popular for its utilitarian vibe, but also its ability to resonate in the Millennial mindset.
"The jumpsuit is a canvas on which the wearer can style a variety of looks- zipper up or down, pants and sleeves rolled or not, it can be made to look utilitarian or fashion forward- zipper down with a lacy top or bra underneath or work with boots and a t-shirt.  Or just throw on a jumpsuit and not bother to do any styling to it— It's a ready-made head-to-toe look and ideal for an active woman," notes Dr. Jennifer Moore, Design Historian, Lecturer at Pratt Institute. Moore has been researching the evolution of women in bifurcated (divided into two sections) garments for the past five years and commented that pants were actually not accepted into fashion until the 1970s. The tie between the past and now may speak to our social political climate, she notes (cue combat boots as well), where "there is a lot of disruption and fear, so being dressed like a soldier or a manual laborer may speak to a need to feel strong and agile."
In a recent collaboration with workwear brand Dickies, retailer Madewell marketed a collection of 11 staple pieces ranging from a jumpsuit to overalls and cropped logo tees. Their sturdy, zippered jumpsuit is crafted from duck fabric and retails for $175. Reviewer GennyPenny from Austin, TX calls the look "androgynous (laid back but still feminine and fun)."
Run-Specific Ramps Up
Hoka One One is gaining some serious momentum in run, with net quarterly sales for the second fiscal quarter ending September 30, 2019 rising by 69.2 percent to $79.5 million, compared to $47.0 million for the same period last year. While designed as a limited release, the carbon-plated Carbon X "drove serious momentum in brand awareness," cited David Powers, CEO of Deckers Outdoor, during a Q1 2020 earnings call. For Spring 2020, a new partnership with Gore-Tex will debut.
"Carbon X is one of our most innovative shoes to date," says Lee Cox, Hoka's VP global marketing/sales. "While there's a lot of carbon buzz, we've been playing with it for years. It goes back to our origins of being endurance-oriented."
Cox adds, "We have no shortage of innovation. Sometimes it takes getting the fabrics, materials and sourcing right."