Reframing the Waste Hierarchy
Fresh Ideas that Address Apparel Wearability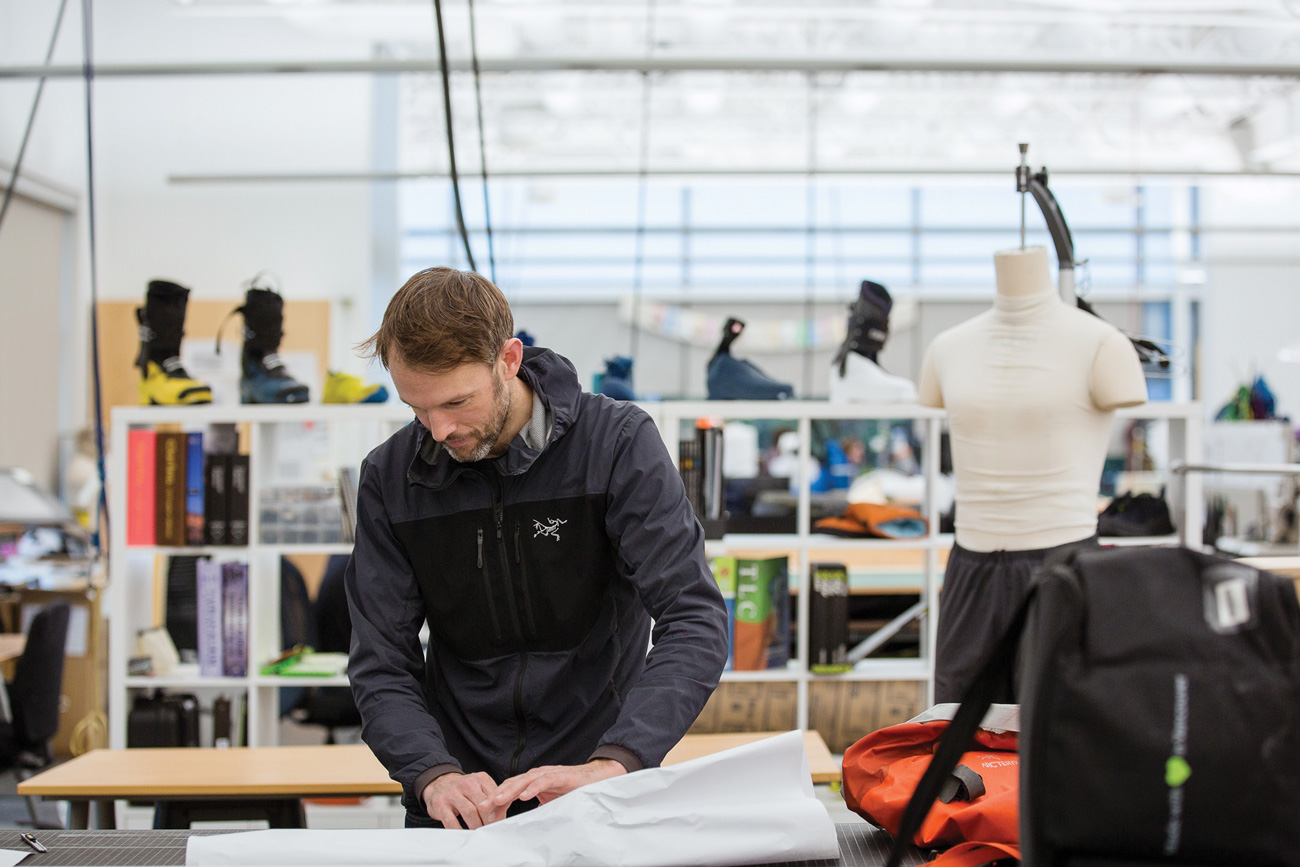 The mantra "Reduce, Reuse, Recycle" has been around for years. As we move forward with new standards of sustainability, and consumers make more considered choices, we identify three innovative ways to extend the life of garments.
ARC'TERYX
Drummond Lawson, Arc'teryx's director of sustainability, tells Textile Insight about a new recommerce project called Rock Solid Used Gear.
Why did the firm decide to launch this plan and how does it work?
"Over the past five years, Arc'teryx has made a series of efforts to keep our gear in use longer: launching care products like technical detergent and reproofing sprays; hosting wash/dry events at our brand stores; and publishing user care guides. Selling used gear meshes well with our factory and repair capabilities. Through the program, we buy back used gear in good condition, clean and repair products with plenty of life left, and put them on sale. You get Arc'teryx gear for less and we all minimize our impact on the planet. Customers who sell back qualifying gear for trade-in can receive up to 20 percent of the product's original retail value, in the form of an Arc'teryx gift card."

Is most of the gear you are getting in good enough condition to resell or repair/clean? Or is it being donated?
"Most items received through the program are in good enough condition for a second life. If a product can't be repaired to our quality standards, yet is in usable condition, we work with one of our long-term donation partners. Many of the programs support youth outdoor initiatives by maintaining 'lending libraries' of gear for participants."

Do you find that consumers are purchasing used gear/apparel instead of new?
"For many years, we have witnessed people steadily moving towards more considered choices with our durable, quality goods. Rock Solid Used Gear wouldn't exist without the sale of new Arc'teryx products and vice versa. Everything we make needs to last and we are trying to reconcile this with the world's increasing demand for shiny new things."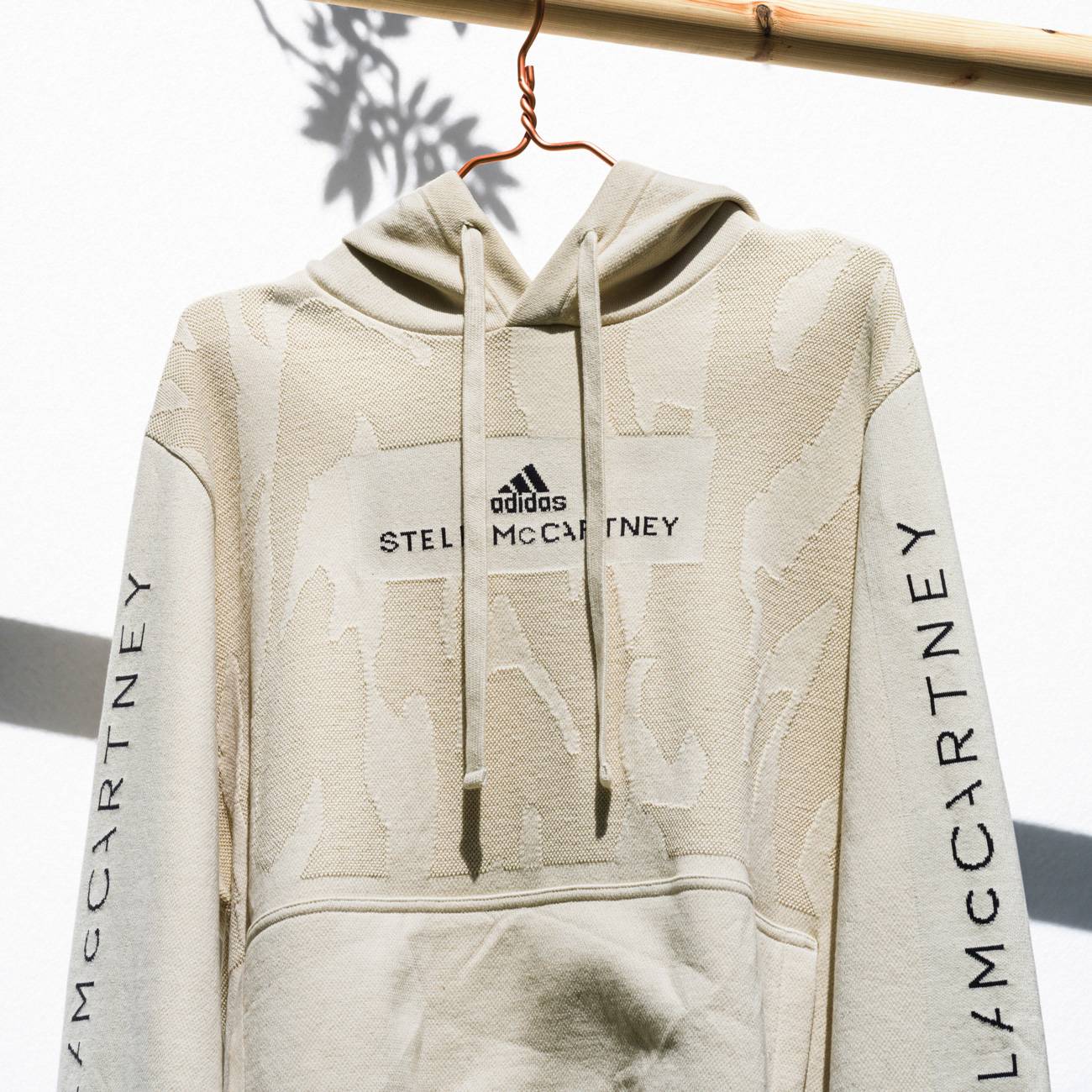 EVRNU
CEO Stacy Flynn leads the team that invented a new engineered fiber with performance and environmental advantages, made from discarded clothing. Evrnu plans to bring the fiber to market in 2020.
Tell us about your fiber. What makes it sustainable?
"NuCycl is a technology that turns old clothes into new, high quality materials for the creation of clothing. It is designed to provide brands and retailers raw materials without compromising performance from what is currently perceived as waste; this significantly reduces the water needed because we are not growing anything. In addition, designing product for disassembly from the beginning is now possible; by keeping these polymers in circulation we significantly reduce impact because today clothing enters a landfill or incinerator, if this is eliminated the methane from landfilling cannot occur."
Can you walk me through the process of making the fiber?
"Evrnu's cotton regeneration process involves shredding and liquefying discarded cotton clothing into pulp, which can be turned into fiber using existing solvents like lyocell, cupro and rayon.  After the garment waste is turned in to pulp, it is converted back in to a solid fiber form through extrusion. The fiber can be spun into yarn, dyed and then knit or woven into fabric. We can combine Evrnu fiber with cotton for the final fiber content."
Tell me about your work with Adidas by Stella McCartney.
"We work with the Adidas futures team, who work three to five years ahead of their in-line teams. The product they asked us to build has gone through several iterations and they have extensively tested the fabric and garment. Stella McCartney is always on the cutting edge of design and suitability. They pushed the design and use of our technology and made the first commercially produced NuCycl-ed garment!"
Any ideas on a new mantra to replace "reduce, reuse, recycle"?
"Reduce, reuse, recycle, repeat."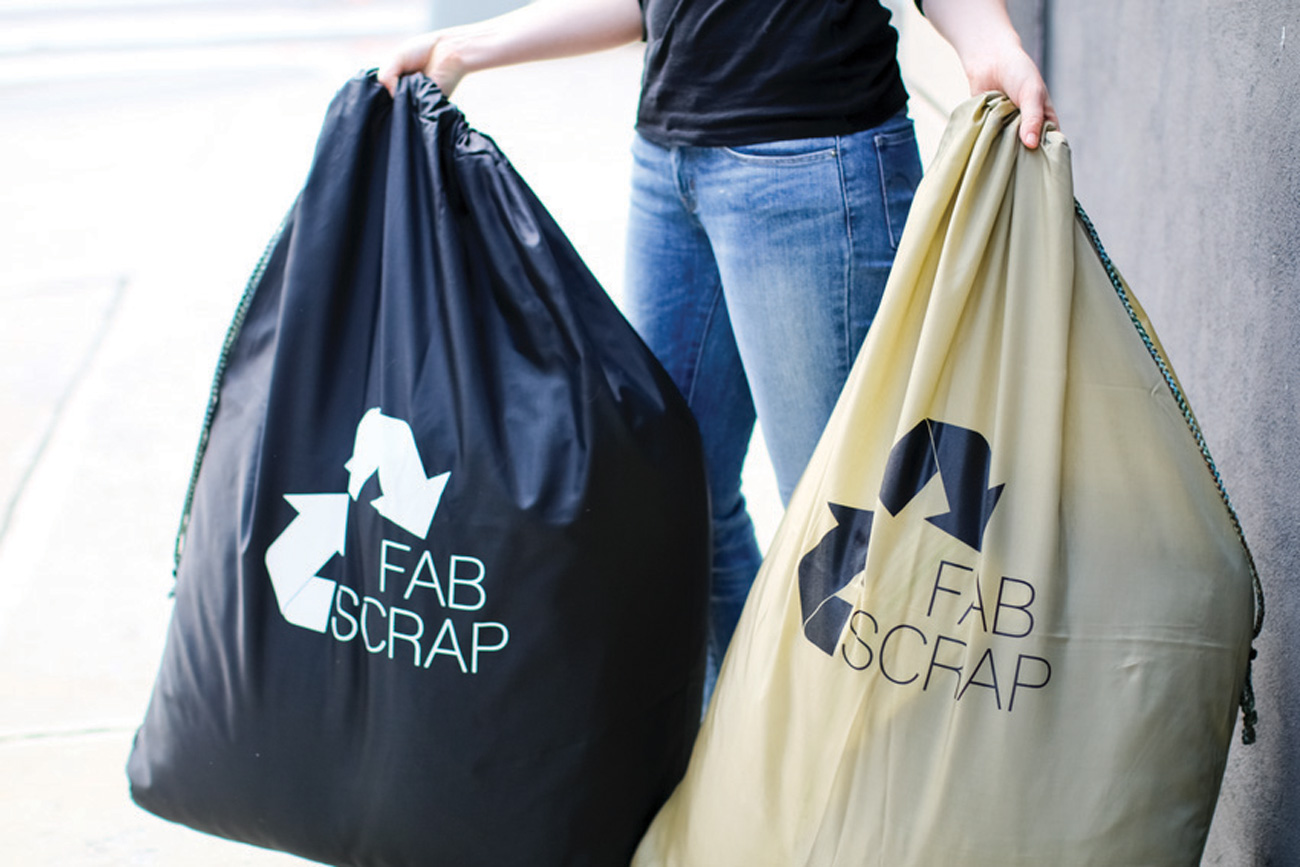 FABSCRAP
Jessica Schreiber is executive director of Fabscrap, a New York-based firm that takes excess fabric from the fashion industry and recycles or reuses it.

How do you work with designers?
"We provide Fabscrap bags for design offices to fill with textile waste; Black bags for proprietary materials and brown bags for everything else. We accept headers, swatches, sample yardage, leather, trim, yarn cones, yarn cards, mutilated and mockup garments, and full rolls of deadstock or overstock fabric. We pick up the material and bring it to our warehouse in Brooklyn where volunteers sort the goods. Over 3000 individuals have contributed to Fabscrap's operations! It's a great way to learn about fabric, fashion sustainability and trend forecasting. Volunteers can choose up to five pounds of fabric as a thank-you for their time. One of our goals this year is to give away as much fabric as we sell."

Tell me about your new Fabscrap shop. What is available for purchase?
"The Fabscrap Shop in NYC opened June 1st, 2019! We had such great success redistributing fabric from the warehouse in Brooklyn, we thought we'd be able to move even more fabric if it was more accessible. The shop is on 26th Street, close to the Garment District, F.I.T. and Parsons. We have all types of curated and organized fabric available by the yard, leathers, trims, and cones of yarn — all designer discards at thrift store pricing."

What should consumers do with their clothing once they are done wearing it?
"If it's a designer piece or like-new, try selling it online or at a consignment store. After that, donate! Take the time to feel comfortable with where your clothing is going."

Any ideas on a new mantra to replace "reduce, reuse, recycle"?
"It is definitely still relevant. But, I would add REPAIR in there as well. It's often quite easy to make a mend or change to breathe new life into what you own."