Industry Outlook
Facing Formidable Challenges, Cotton Business Aims to Move Forward.
From rising tariffs to falling demand, and from sustainability issues to supply chain ethics, the cotton industry is currently dealing with a perfect storm of challenges. Amidst these difficulties, the "fabric of our lives" — long the fiber of choice for apparel and home textiles — is determined to improve future prospects from field to marketplace.
According to the U.S. Department of Agriculture (USDA) November 2019 report, cotton stocks are high, and demand is falling. The USDA expects mill consumption to decline in China, Bangladesh, Brazil, India, Thailand, Turkey, the U.S. and Vietnam.
Dr. Gary Adams, president and CEO of the National Cotton Council, explains, "The current escalation of tariffs between the U.S. and China is a significant factor affecting a complex, global fiber market. Since the trade dispute began in mid-2018, cotton prices have declined by almost 30 percent."
While January's tentative agreement between China and the U.S. for a phase one trade deal offers some hope to U.S. farmers, many will continue to store the recent cotton harvest until prices rise.
Demonized for its high use of water, chemicals, and GM seed, cotton is being replaced in fabrics by textile fibers considered "greener," such as recycled polyester, organic cotton, lyocell and hemp.
However, U.S. growers have reduced their environmental impact over the past 35 years through technologies and innovations in conservation and land management systems, according to Adams. The U.S. cotton industry recently released its 10-year environmental goals. (See info-graphic)
Launching next year, the U.S. Cotton Trust Protocol (USCTP) was developed to help the U.S. cotton production sector further reduce its footprint by enabling growers to assess their performance against these goals.
"The large-scale, mechanized and technologically advanced growing techniques in the U.S. mean that many of the concerns applicable in other countries are just not relevant here," Adams maintains. "We believe that the U.S. cotton grown today is the most sustainable cotton in the world."

Making Cotton Better
In less developed regions of the world cotton is farmed primarily by smallholders. The Better Cotton Initiative (BCI) is dedicated to making global cotton production better for the farmers, for the environment, and for the sector's future. BCI's two million farmers produced 5.1m metric tonnes of Better Cotton lint in the 2017-18 cotton season, accounting for 19 percent of global cotton production.
BCI's sourcing model employs a chain of custody product segregation from the field to the gin; all bales produced by participating gins are 100 percent Better Cotton and can be traced back to licensed BCI Farmers.
A "mass-balance" system of credits tracks the post-ginning volume of Better Cotton sourced by BCI Retailer and Brand Members while allowing it to be substituted or mixed with conventional cotton throughout the cotton supply chain. Brands and retailers pay a fee to BCI relevant to the volume of Better Cotton they source; but their end product may or may not contain Better Cotton.
BCI explains that by using a system of mass-balance, the organization is able to reach more farmers and implement more sustainable practices.

Supply Chain Ethics Under Fire
Recent reports from major newspapers are calling out "conflict cotton" being grown, processed and sewn by Muslim Uighurs in forced-labor internment camps in the Xinjiang region of China. The region supplies some 84 percent of Chinese cotton products, sourced by a number of global brands.
In the 2017/18 cotton season China accounted for 23.1 percent of Better Cotton production. While BCI acknowledges it is aware of and concerned by reports of the situation in Xinjiang, it has found no direct evidence of forced labor at any of the BCI-licensed farms in the region.
BCI has laid out a plan that will deliver a third-party analysis of the situation by the end of January 2020, and will use the report findings to revise Better Cotton Standard System policies and procedures with the goal of preventing and detecting forced labor.
Lena Staafgard, BCI's COO, remarks, "Increasingly, consumers are looking for products that have a positive impact on people and the planet, while not taking brands' marketing claims at face value. Many are looking for brands to be able to back up their sustainability claims with evidence."
Calling the Xinjiang situation "shocking," MeiLin Wan, VP textile sales at Applied DNA Sciences, Inc. reminds us, "Traceability can help control conflict cotton."
"Increasingly, consumers are looking for products that have a positive impact on people and the planet, while not taking brands' marketing claims at face value. Many are looking for brands to be able to back up their sustainability claims with evidence."
— Lena Staafgard, COO, BCI.
"Most brands do not view beyond their Tier 1 suppliers. But the days of 'not wanting to know' are quickly ending; and the consumer is asking 'what are brands actually doing?'"
Applied DNA's CertainT platform combines its SigNature T molecular tagging of textile fibers with a robust program that tests and tracks product along the supply chain to verify its authenticity.
In addition, Applied DNA recently partnered with Molecular Isotope Technologies (MIT), LLC to develop isotopic "fingerprints" for cotton and other materials to "provide innate chemical evidence of their chemical, geographic, and industrial provenance."
This means, explains Wan, that cotton from a specific region such as Xinjiang could potentially be identified and separated from the supply chain in the future.
"Conflict cotton poses a significant social issue that many in the fashion industry are working hard to fix," says Rupert Hodges, executive director of Oritain, a company that provides forensic verification of origin for cotton and other commodities.
Oritain is partnering with COTTON USA to provide forensic verification of origin for all US cotton. Oritain's forensic science analyses both trace elements and stable isotopes to provide the most accurate origin information.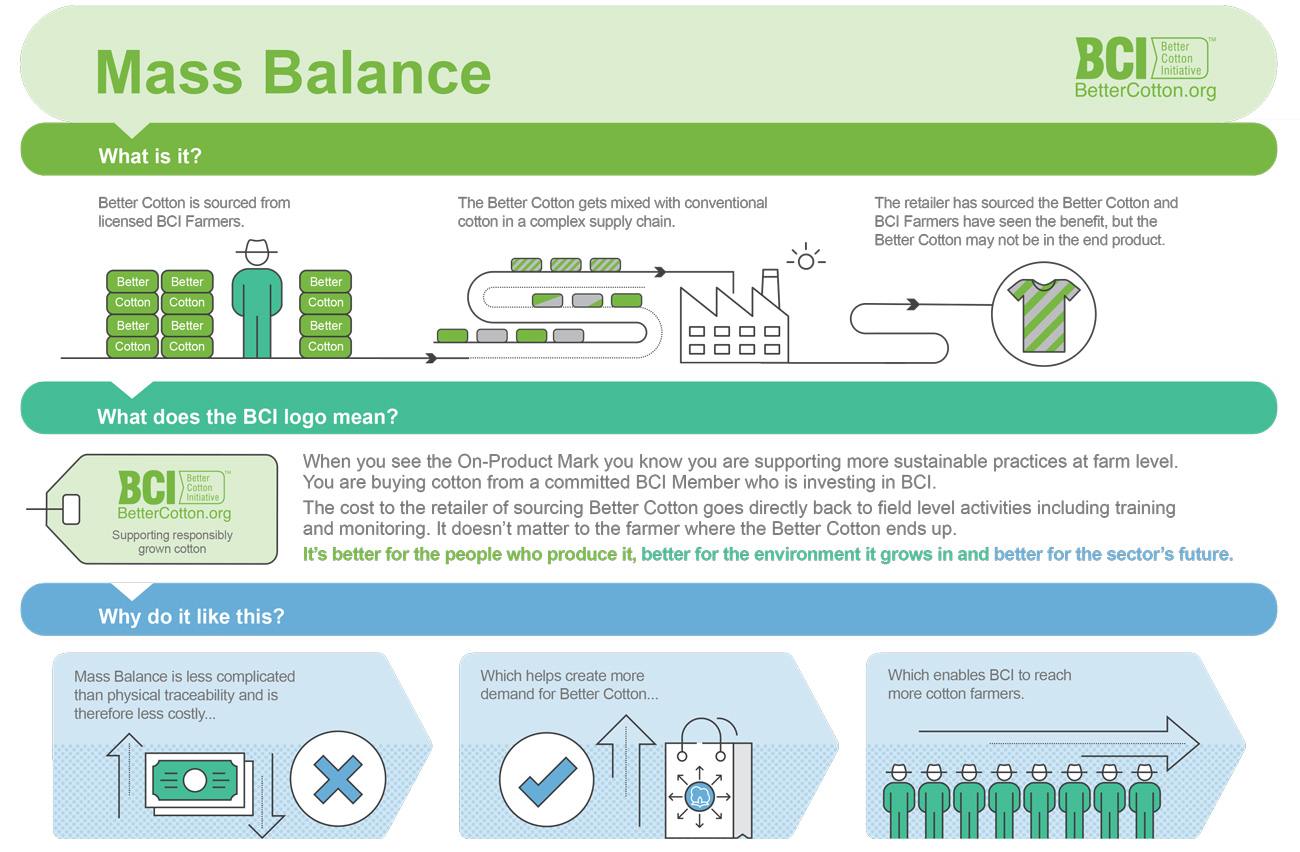 As the USCTP launches in February 2020, Oritain will work on the pilot to verify cotton has come from protocol-approved farms.
"By being able to independently verify the origin of cotton back to the US—a place free of conflict cotton—any brand wanting to source conflict-free cotton can do so confidently," explains Hodges.

Improving Cotton's Prospects
The cotton industry is moving forward.
"I think market demand is still relatively high," believes Hodges. "The current zeitgeist for natural, plastic-free products has kept the onus on natural fibers; and the increased attention around the involvement of forced labor sees brands looking to established, reputable, cotton-producing regions."
Adams concurs, "The last four decades tell an encouraging story of continuous improvement in U.S. cotton production. As the fashion industry increasingly scrutinizes its supply chain and actively commits to sustainable sourcing, we believe that U.S. cotton will become an even more desirable choice."
Staafgard reminds us, "To safeguard the future of the sector and secure the wellbeing of farming communities, we must work to ensure that all cotton is produced more sustainably. Ultimately, we believe cotton has a great sustainability story, touching all aspects in a way many other options don't."