One Billion Gowns by August
How COVID-19 is Changing U.S. Textiles and Apparel.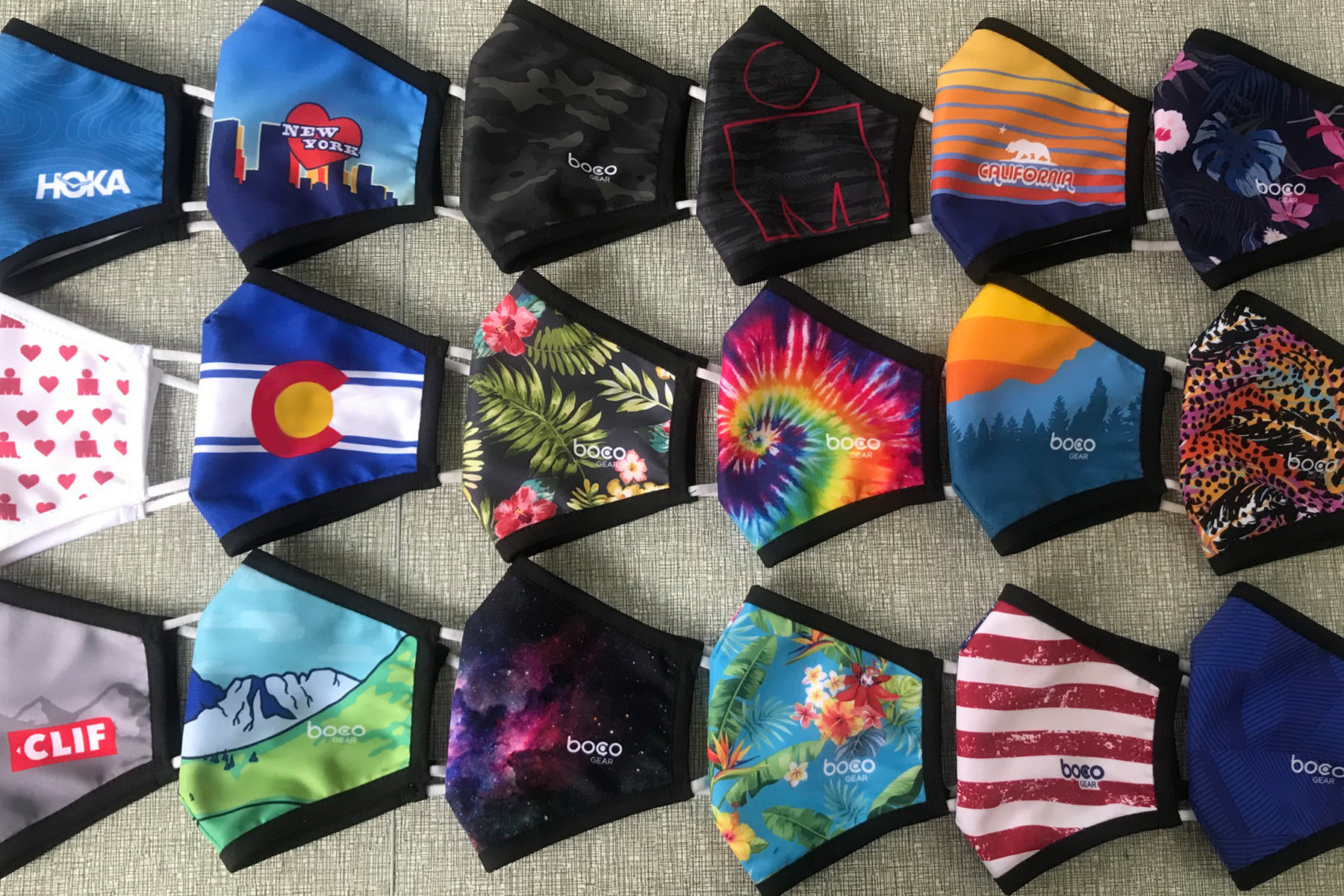 The COVID-19 pandemic could well have been the demise of the U.S. textile and apparel industry. Instead, it has presented the industry with an opportunity to respond in a cooperative effort that may harbinger the development of a robust vertical supply chain in the U.S. and Western Hemisphere.
Like most of us, textile and apparel makers watched in shock the week of March 16 as retailers shut down, orders were cancelled, supply chains collapsed, and factories closed following President Trump's declaration of the COVID-19 emergency.
As the virus multiplied, so did demand for PPE (personal protective equipment) by hospitals, medical offices, nursing homes, first responders, military personnel and the general public. With the bulk of the world's PPE being made in China, and hoarding of medical supplies taking place on a global scale, the Federal Government found itself unprepared to deal with the magnitude of the situation.
Both FEMA (the Federal Emergency Management Agency) and the HHS (Department of Health and Human Services) issued urgent calls for masks, gowns, and other protective clothing.
Early in the crisis, a consortium of textile organizations, including SEAMS (the Association & Voice of the US Sewn Products Industry), SPESA (Sewn Products Equipment & Suppliers of the Americas), NCTO (National Council of Textile Organizations), IFAI (Industrial Fabrics Association International), INDA (Association of the Nonwoven Fabrics Industry) and AAFA (American Apparel and Footwear Association), came together to "try to figure out how to deal with the chaos," explained Will Duncan, executive director of SEAMS. "We were getting bombarded with calls from everyone from home sewers to local hospitals to doctor's offices."

Creating New Supply Chains
Working through the textile organizations, and with NCTO president and CEO Kim Glas serving as a conduit to the Federal Government, a group of U.S. textile and apparel suppliers joined hands in an effort to meet the urgent need for PPE.
The group included apparel brands Hanesbrands and Fruit of the Loom, knitters Contempora Fabrics and Beverly Knits, cut-and-sew manufacturers LACorp and SanMar, yarn spinner Parkdale and Henderson Sewing Machine Company, along with others. Calling back recently furloughed employees, they converted their production capacity to make reusable, washable, 3-ply cotton masks for HHS, with an expectation to deliver some 320 million masks for use by the general public.
While Hanesbrands no longer has production in the U.S., the company retrofitted several of its own factories in El Salvador, the Dominican Republic, and Honduras to produce the masks.
Different specs for each product, along with lack of a single government contact point, created confusion on a mass scale. "We had ten different tech packs for a face mask," said SPESA president Michael McDonald.
The group collaborated with several of the industry's technology suppliers to centralize patterns for PPE, which are now posted on the SEAMS website at www.seams.org.
Hanesbrands' senior manager for global innovation, Colin Holloway, explained the challenge of simplifying face mask construction to reduce steps, control costs, and speed up production—while creating the correct layering configuration and antimicrobial chemistry.
"Industry came together to try to figure out how to deal with the chaos. We were getting bombarded with calls from everyone from home sewers to local hospitals to doctor's offices."

— Will Duncan, executive director, SEAMS

Shortages Continue
Scaling a formidable learning curve through collaboration and transparency, the group built a vertical supply chain, from yarn to sewn product, practically overnight, and the list of domestic textile and apparel makers pivoting their businesses to make PPE is growing by the day.
Despite these efforts, medical-grade PPE shortages in the US continue. Back in March, Health & Human Services (HHS) estimated that the U.S. would need 3.5 billion face masks for healthcare workers. In addition, the consortium was told that the fight against COVID-19 would require one billion gowns by August.
Eye-watering numbers of medical-grade PPE are required partly because many items cannot be cleaned and reused. Most surgical-quality masks and N95 respirators are made with a layer of electrostatically-charged non-woven fabric (spunbond or meltblown) which loses its charge (and the ability to attract the virus) when laundered.
In addition, disposable non-woven PPE products are generally less expensive than reusable alternatives.
Because PPE is not on the list of "essential products" covered by the Berry Amendment, masks and gowns have been systematically outsourced in search of price over the years.
According to Frank Henderson, president and CEO of equipment supplier Henderson Sewing Machine Co., "98 percent of the world's PPE is controlled by a Communist government (China). In November/December they bought up most of the non-woven production."
"We first made these items in the USA, but the PPE gown was sent overseas with no standardization," said Henderson. "The result was five different patterns. Our meltblown and spunbond machines are sitting in mothballs. If we require PPE to be Berry-compliant, we will control our own destiny."
As an equipment supplier, Henderson sees his role as "a conduit to disperse information" and helping to set up supply chains. As of mid-April, Henderson Sewing had placed some 27 automated systems in 14 states and Canada to make ultrasonically-bonded, non-woven masks.

Textile and Apparel Opportunities in the "New Normal"
Given that the "new normal" may be a year to 18 months away, what are the opportunities for the domestic textile and apparel industry once the curve is flattened and equipment stockpiles are replenished?
Thought leaders predict work-at-home wear, protective outerwear, and home textiles will be in-demand; while interest in office dressing, fast fashion, and athletic wear for the gym, team sports, and fan gear has faded.
The pedestrian mask may be a hot item for some time. Front-line and service workers, vulnerable populations, and those who use mass transit or travel long distance will need to protect themselves until there is an available vaccine.
Indeed, the new airline amenity kit may comprise a face mask, pair of gloves, and disinfecting wipes.
In Hanesbrands' Q1 2020 call to analysts, CEO Gerald Evans reported, "Based on the current interest from potential customers as well as the anticipated change in consumer behavior around the world, we believe our mask and protective garment business could be a sizable revenue opportunity with growth potential over the next several years."
"Our industry needs are-branding. We are excited to see more innovation and cooperation within the U.S. industry. But those doing government work need stability."

— Michael McDonald, president of SPESA.

A Roadmap for the Future
The COVID-19 crisis will change the apparel industry in many ways—hopefully for the better.
"We hope it's a wake-up call for brands and retailers, to make them re-evaluate their supply chains and the ability to operate closer to the marketplace, eliminate markdowns, stockouts and inventory carrying costs, and generate higher profit," said Duncan. "The sourcing model has been driven by cost, not profit."
"Our industry needs a re-branding," added McDonald. "We are excited to see more innovation and cooperation within the U.S. industry. But those doing government work need stability. The makers have only been converting what they have. They are not investing in new equipment or training if contracts are only good for three months. And getting sewers has always been a bottleneck."
While organizations such as SEAMS, SPESA, and NCTO are making great strides in bringing the industry together, Henderson would like to see the formation of a single, field-to-finished product domestic data base, perhaps at the hands of the government.
"We may have 300,000 sewing operators in the U.S, but no one really knows," he said. "The government has no idea."
Published in design and architecture magazine Dezeen in conjunction with its recent Virtual Design Festival, trend forecaster Li Edelkoort's manifesto proposing a "World Hope Forum" offered a road map for the industry's future.
"We have no choice but to join forces and stand together. New pacts need to be forged between fiber farmers, yarn makers, textile industries and fashion houses, between raw material producers, independent designers and their craftspeople. Whole chains need to be integrated, stimulated by federal funds, finding a shared interest and income from this rebirth in business. The economy of hope has the potential to transform society from within."