Hard C.O.R.E.
Making a Commitment to Climate Conscious Manufacturing Methods.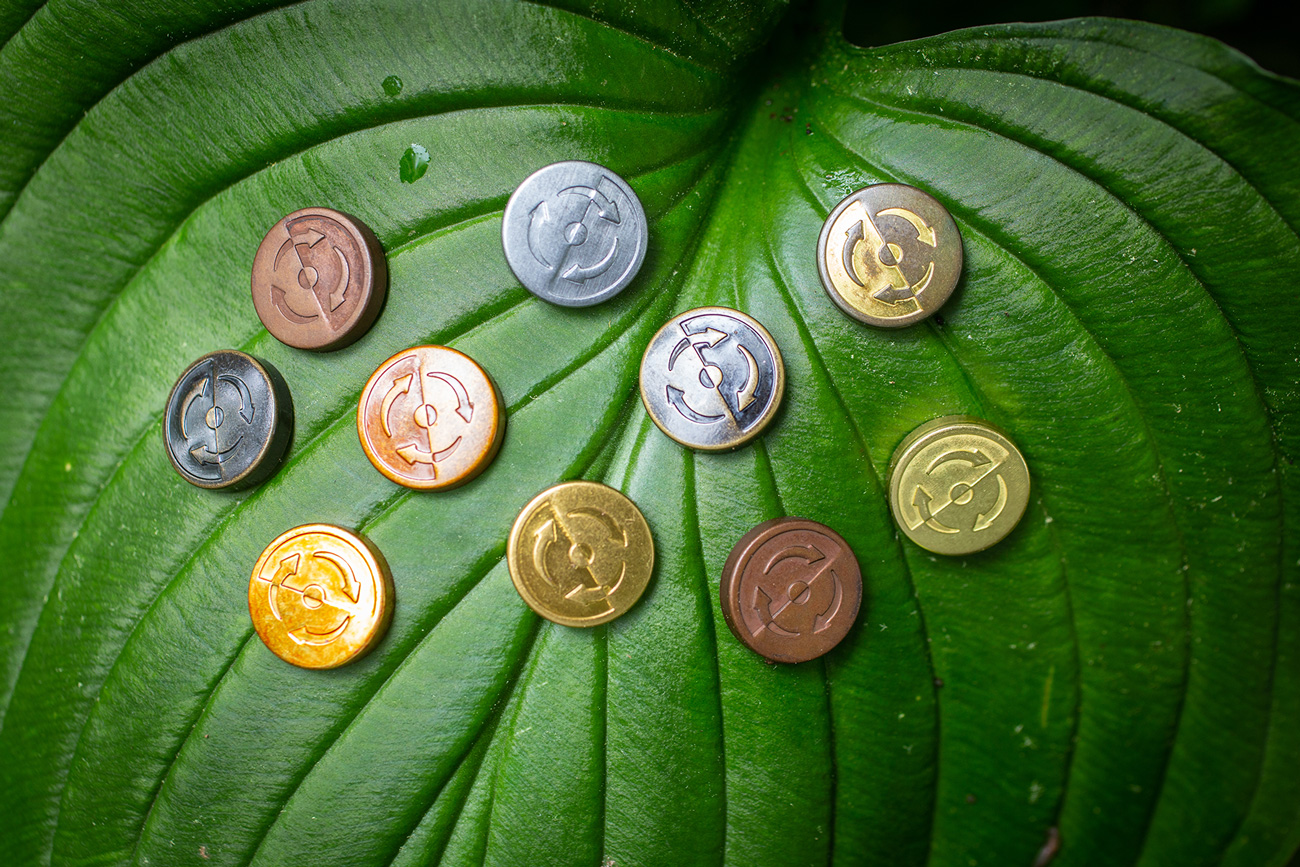 Looking to meet today's customers' sustainability needs and influence garment design, as market direction increasingly turns to a more holistic eco approach that stretches beyond textiles, Morito Scovill Americas (MSA) has introduced C.O.R.E., composed of environmentally-responsible manufacturing methods and products.
Launched last month, C.O.R.E., which stands for Committed to Our Resources and Environment, follows a series of manufacturing upgrades at the firm's Clarkesville, GA facility. The $250,000 investment over the past few years showcases production and packaging advances that greatly reduce water, energy and chemical usage.
With its U.S. headquarters in Clarkesville, the global firm has a presence in over 25 countries, and 330 years of combined expertise from design to delivery of high-performance fasteners for apparel.
"When we sat down with marketing a year ago, and outlined the objectives for our fiscal year, C.O.R.E. was the most important thing going," said Shane McEntyre, SVP sales and marketing.
"We want to take sustainability to the next level, brand it and market it." — Shane McEntyre, SVP sales/marketing, Morito Scovill Americas
Indeed, sustainability is today's industry driver, and pressure to respond is being felt deep within the supply chain. "We focused on sustainability because it is the right thing to do for product and the right thing to do for employees," said McEntyre, who adds that customers are moving in the same direction. "Of our partners there is not a major brand or retailer without a sustainability initiative, and that is being pushed further down the supply chain."
Recent eco-responsible investments allow MSA to give designers and retailers what they are looking for certified under the C.O.R.E. brand. "Without question, sustainability goes beyond the textile and now goes through the whole garment," explained McEntyre. "We want to take sustainability to the next level, brand it and market it."

Planet Positive Product
Morito Scovill Americas' C.O.R.E. manufacturing methods do not utilize finishing processes such as electroplating, sandblasting, color filling and paint baking. Removing these processes significantly conserves natural resources while also decreasing emissions during production. (See sidebar for details.)
The company serves a roster of markets within the apparel, medical and industrial space with an array of product types including snaps, buttons, burrs, eyelets grommets, washers, zippers and hook and bar. All C.O.R.E. products are made in the Clarkesville plant; 25 finishes are offered. According to McEntyre, C.O.R.E. products perform as well as comparable products not in the C.O.R.E. brand with no trade offs in terms of durability.
Jeanswear is the largest segment within MSA's apparel business and is viewed as a prime target for C.O.R.E., what with the denim industry's focused emphasis on moving the needle on sustainability. The company has strong partnership with this base including VF Corp's family of apparel labels, in addition to Kohl's, Gap, and Wrangler among others.  
MSA has partnered with the Sustainable Apparel Coalition (SAC), furthering this commitment to eco-friendly manufacturing. Many Morito Scovill brand partners are SAC members and aligned with organization's dedication to reducing unnecessary environmental harm and impact in the textile industry. According to McEntyre, MSA will begin work its on the HIGG Index in 2021.
Early feedback on the introduction of C.O.R.E. has been positive, according to McEntyre, who stated, "In my 31 years with the company, C.O.R.E. and sustainability fall into the top 10 things over the course of my career."
Clarkesville Production Site Upgrades
An in-house Wastewater Treatment Plant to effectively control and properly treat manufacturing wastewater.
Counter-Flow Rinse Systems that reduce finish plating water consumption by approximately
50 percent.
An LED lighting retrofit to reduce lighting energy consumption by 68 percent.
Consistent efforts to keep Volatile Organic Compound (VOC) or Hazardous Air Pollutant (HAP) discharge at less than 10 percent of the limit.
Up to 90 percent recycled corrugated packaging and up to 80 percent recycled plastic packaging to ship all products.